Kamala Harris Side Steps on if Trump Should Be Criminally Charged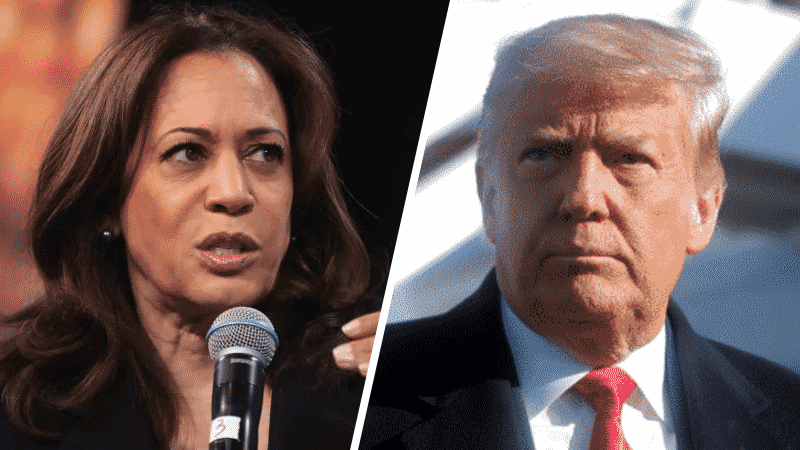 Vice President Kamala Harris is being pressed on if she believes former President Donald Trump should be criminally charged following the U.S. Capitol riot on Jan. 6.
After noting Trump was acquitted by the Senate last week and Senate Minority Leader Mitch McConnell's (R-Ky) criticism of Trump, "Today" show host Savannah Guthrie asked Harris, "Do you think that President Trump should be criminally charged?"
Harris, however, side stepped, instead, saying that handling the coronavirus pandemic is her "priority."
"I'm focused on what we need to do to get relief to American families," Harris said during Wednesday's interview. "That is my highest priority. It's our administration's highest priority. It's our job."
Undeterred, Guthrie pressed, "But you're a former prosecutor, so I've gotta ask you, is that a strong case against the president, a criminal case that Mitch McConnell raised as a possibility?"
"I haven't reviewed the case through the lens of being a prosecutor," Harris responded. "I'm reviewing the case of COVID in America through the lens of being the vice president of America."
Watch the video below:
Do you think that President Trump should be criminally charged? –@SavannahGuthrie asks @VP pic.twitter.com/YhFHA26BuG

— TODAY (@TODAYshow) February 17, 2021
When White House Press Secretary Jen Psaki was asked during Tuesday's press briefing if President Joe Biden would support a criminal prosecution, she said, "That will be up to the Department of Justice to determine."
She also said, "I am not going to speculate on criminal prosecution from the White House podium. The president is committed to having an independent Justice Department that will make their own decisions about the path forward."
Following Trump's acquittal in the Senate, McConnell said on the Senate floor, "There is no question that President Trump is practically and morally responsible for provoking the events of the day," adding, "The people who stormed this building believed they were acting on the wishes and instructions of their president."
McConnell, who voted to acquit Trump, also said, "President Trump is still liable for everything he did while he was in office as an ordinary citizen. He didn't get away with anything. Yet."
The Senate minority leader later penned an op-ed in the Wall Street Journal where he said the acquittal "[defended] the Constitution and [respected] its limits."
He also said in an interview with the Journal, "Georgia was a fiasco. We all know why that occurred," regarding the two Georgia Senate runoff elections Republicans lost.
Trump has since taken a swing at McConnell, writing in a statement on Tuesday, "The Republican Party can never again be respected or strong with political 'leaders' like Sen. Mitch McConnell at its helm… Mitch is a dour, sullen, and unsmiling political hack, and if Republican Senators are going to stay with him, they will not win again."