News
Hoyer Says House Dems Are Considering Taking Action Against Boebert for Comments About Omar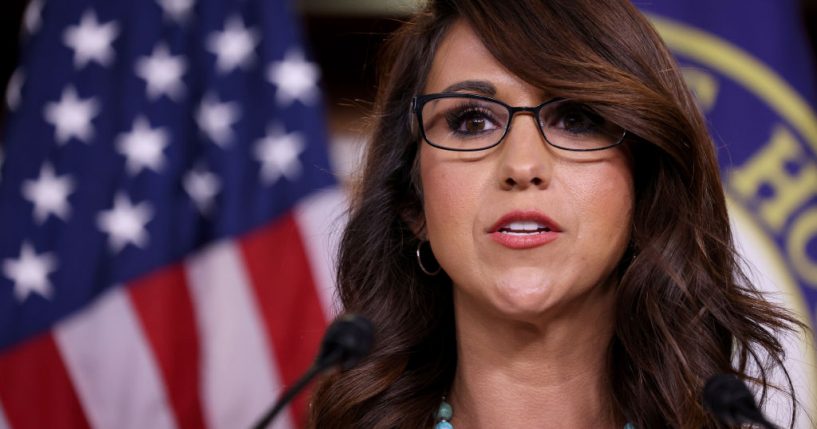 House Majority Leader Steny Hoyer (D-Md.) says House Democrats are mulling whether or not to take action against Rep. Lauren Boebert (R-Colo.) for comments she made about Rep. Ilhan Omar (D-Minn.)
According to Fox News, Hoyer was asked if Democrats would censure Boebert. He said, "We're considering what action ought to be taken."
However, he added that he would not "prejudge" what actions they might take.
Advertisement - story continues below
Last week, a video surfaced of Boebert telling an allegedly made-up story about an elevator ride she shared with Omar, as IJR reported.
"I was getting into an elevator with one of my staffers," Boebert began as she claimed she saw a Capitol police officer "running hurriedly to the elevator" with "fret all over his face."
She continued, "I look to my left, and there she is — Ilhan Omar. And I said, 'Well, she doesn't have a backpack. We should be fine.' So we only had one floor to go…I looked over, and I said, 'Oh look, the jihad squad decided to show up for work today.'"
She later apologized to "anyone in the Muslim community I offended with my comment," and a phone call was set up between the two Congresswomen.
Advertisement - story continues below
However, the call apparently did not go well. On Monday, Boebert said Omar asked for a public apology during the call and hung up after she pushed the Minnesota Congresswoman to "make a public apology to the American people for her anti-American, anti-Semitic, anti-police rhetoric."
In a statement, Omar said she hung up because Boebert "refused to publicly acknowledge her hurtful and dangerous comment" and "instead doubled down on her rhetoric."
Earlier this month, the House voted largely along party lines to censure Rep. Paul Gosar (D-Ariz.) over a video he shared depicting him killing Rep. Alexandria Ocasio-Cortez (D-N.Y.) and swinging a sword at President Joe Biden.
Rep. Marjorie Taylor Greene (R-Ga.) was stripped of committee assignments earlier this year by the House over past controversial comments and alleged support of violence against Democrats
Truth and Accuracy
We are committed to truth and accuracy in all of our journalism. Read our editorial standards.
Comment Down Below
Conversation