News
Hunter Biden's Plea Deal 'Appears to Be Dead': Report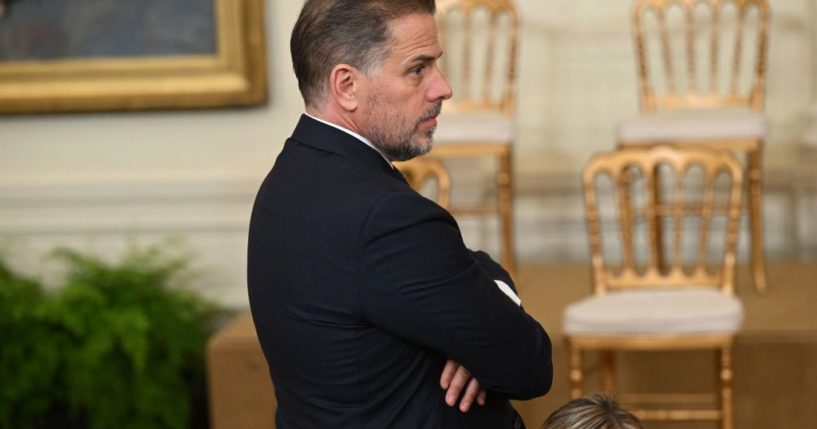 UPDATE [7/26/23, 1:38 p.m. EST]: Hunter Biden pleaded not guilty.
Hunter Biden's plea agreement appears to have fallen apart in federal court.
On Wednesday, Hunter Biden, the son of President Joe Biden, appeared in a federal court in Wilmington, Delaware, and was expected to plead guilty to two misdemeanor tax charges.
Advertisement - story continues below
He was also set to accept an agreement that would let him avoid prosecution for a gun charge.
But the hearing took a surprising turn as it appears the deal fell apart when the Federal District Court Judge Maryellen Noreika asked if the plea deal would grant Biden immunity from prosecution for other crimes.
Prosecutor Leo Wise told the judge the deal did not grant such immunity.
At which point, Hunter Biden's lawyer reportedly said the deal was "null and void."
Advertisement - story continues below
CNN's Kara Scannell reported, "As as of right now, the deal appears to be dead and off the table."
BREAKING: Hunter Biden's plea deal "appears to be dead and off the table," CNN reports.

"This investigation is very much still ongoing." pic.twitter.com/xPPlEHejeP

— RNC Research (@RNCResearch) July 26, 2023
Wise also told the judge the investigation into Hunter Biden is ongoing and added if his legal team thought it was over, "Then there's no deal."
The younger Biden agreed to the plea deal in June, but it had to be accepted by a judge.
Conservatives have railed against the agreement and argued it was a "sweetheart deal."
Truth and Accuracy
We are committed to truth and accuracy in all of our journalism. Read our editorial standards.
Comment Down Below
Conversation