News
'It Got Worse': Actor Michael J. Fox Talks Dealing With Poor Health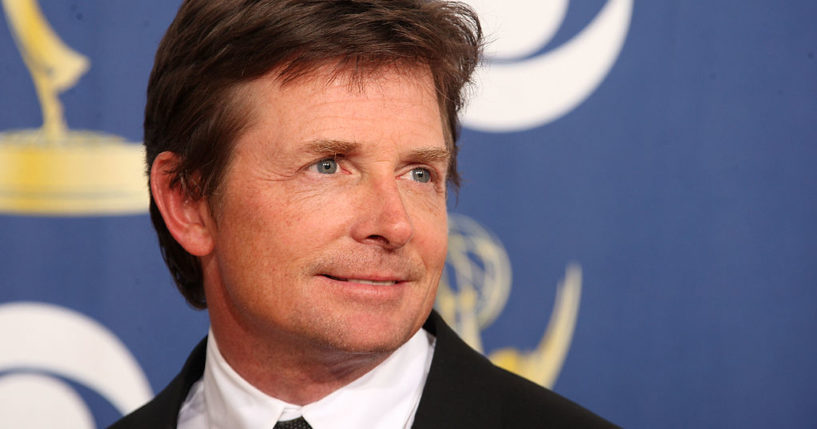 Actor Michael J. Fox gets candid about his health struggles.
Fox, who is battling Parkinson's disease, spoke to People about new injuries that he has developed as he has gotten older.
"It got worse. I broke my cheek, then my hand, then my shoulder, had a replacement shoulder put in and broke my [right] arm, then I broke my elbow. I'm 61 years old, and I'm feeling it a little bit more," he explained.
Advertisement - story continues below
Fox has also endured a broken left arm, spinal-cord surgery to remove a tumor, and an infection from a broken hand, which led him struggling to balance and numerous falls.
Fox said that these setbacks caused him to become "very cranky."
"I was never really a cranky guy, but I got very cranky and short with people. I try to nip it in the bud," he said.
Advertisement - story continues below
Fox also spoke about apologizing to his aides when this happens.
"I always think of these aides who work with me. And I often say to them, 'Whatever I say, just imagine I said "please" at the beginning and "thank you" at the end. Just take a second and absorb that I might have said that if I was more myself, but I didn't, so I apologize,'" he shared.
Isaiah 41:10 says, "So do not fear, for I am with you; do not be dismayed, for I am your God. I will strengthen you and help you; I will uphold you with my righteous right hand."
Despite the health challenges, Fox is choosing to look on the bright side.
"Just now," he says, "I'm coming through where the last of my injuries are healing up; my arm is feeling good. Life is interesting. It deals you these things."
Advertisement - story continues below
For Fox, "The whole mission is: Don't fall down." 
"So whatever works to not fall down, whether it's a walker or a wheelchair, a cane, a guy with a belt around my waist holding onto it — I use all those tools," he added.
Truth and Accuracy
We are committed to truth and accuracy in all of our journalism. Read our editorial standards.
Comment Down Below
Conversation