News
Jennifer Lopez Talks About 'Struggle' Balancing Personal and Professional Life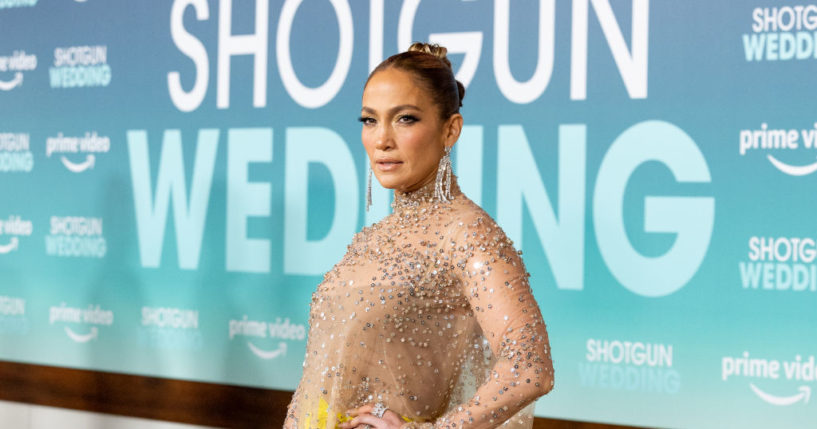 Singer Jennifer Lopez opened up about trying to find balance as a performer.
During the premiere for her new movie "Shotgun Wedding," available on Jan. 27, Lopez spoke with People about the juggling act in her personal and professional life.
She shared she tries to put her "best foot forward" as much as she can.
Advertisement - story continues below
"I'm not one to share my angst. I don't feel like that's my life as a performer. You always show the best of you. But I'm a human being like everybody else, and I suffer in silence at times," she said.
She also mentioned wanting to be authentic with her audience.
"I have an album coming out and I've been thinking a lot about that — like, what parts of myself do I share with my audience? And what it means to be an artist and to be authentic. And I feel like there are some things that need to be said and shared because I think, like you just said, it's like, 'Oh, you have it all together,'" she said.
Advertisement - story continues below
She added that she is "just like anybody else."
 "I struggle at times, and I wonder at times and I doubt at times, and I'm insecure," she said.
Lopez also revealed to People that she has "lots to come this year" with future projects.
"Let's just put it that way. A lot of sharing and artistic things that I think are going to be revelatory for people," she said.
She added, "And I'm happy to do that. I'm happy to share that."
Advertisement - story continues below
"Shotgun Wedding" is a romantic comedy produced by Lopez and actor Ryan Reynolds.
"A couple's extravagant destination wedding is hijacked by criminals. In the process of saving their families, they rediscover why they fell in love in the first place," according to the movie's description.
Truth and Accuracy
We are committed to truth and accuracy in all of our journalism. Read our editorial standards.
Comment Down Below
Conversation