Trump's Former Chief of Staff Called POTUS the 'Most Flawed Person' in Private Conversation: Report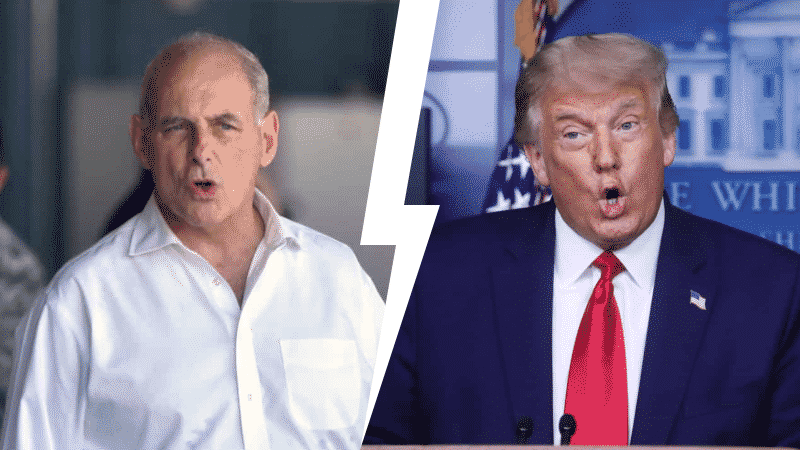 Trump's former chief of staff called President Donald Trump the "most flawed person" he has ever met, according to a recent CNN report.
Former White House chief of staff, retired Marine Gen. John Kelly apparently told his friends, "The depths of his dishonesty is just astounding to me. The dishonesty, the transactional nature of every relationship, though it's more pathetic than anything else."
"He is the most flawed person I have ever met in my life," Kelly added, according to friends.
Watch the video below:
The CNN reporting on Kelly's remarks is part of a special scheduled to air on Sunday where some former Trump administration officials including former national security adviser John Bolton and former Health and Human Services scientist Rick Bright. They will share "why they think the President is unfit for office," as CNN writes.
The report of Kelly's comments is not a new criticism of his former boss. Kelly — who stepped down from his position as chief of staff in 2018 — previously agreed with former Secretary of Defense James Mattis' criticism of Trump's handling of protests following the death of George Floyd.
Kelly also previously said at that time, "I think we really need to step back. I think we need to look harder at who we elect."
Trump has also blasted Kelly, previously tweeting, "John Kelly didn't know I was going to fire James Mattis, nor did he have any knowledge of my asking for a letter of resignation. Why would I tell him, he was not in my inner-circle, was totally exhausted by the job, and in the end just slinked away into obscurity. They all want to come back for a piece of the limelight!"