News
John Stamos Talks 'Full House' Co-Star Lori Loughlin College Admissions Scandal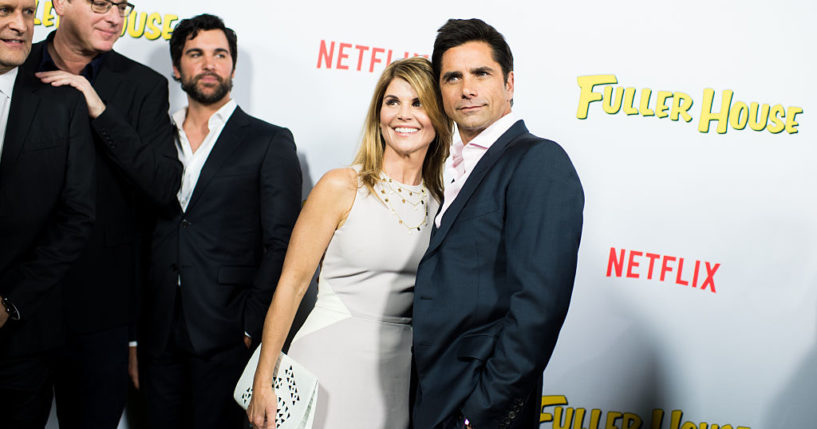 Former "Full House" actor John Stamos gave his thoughts this week on Lori Loughlin's college admission scandal.
Stamos appeared on the "Armchair Expert" podcast on Monday and defended Loughlin.
"You said some really nice stuff about her," Stamos told host Dax Shepard. 
Advertisement - story continues below
Continuing, he said, "We talked last night about you. It was something that you were saying about how you hate when people bring her up because if you defend her then people get mad."
Stamos added that he feels like, "if you don't defend her, then you feel bad because she's a great person."
Stamos shared his thoughts on Loughlin's sentence.
"She also paid a lot of money. She set up a college fund for kids, and she went to f—ing jail, man," he said.
Advertisement - story continues below
Stamos also said that Loughlin was not aware of what was going on. 
"I am going to say this, and she said I could. She wasn't really the architect of any of it — she was in the way background. She didn't know what was going on," he said.
Stamos and Loughlin still stay in touch and now live in the same neighborhood.
Listen to the podcast below:
Advertisement - story continues below
In 2019, Loughlin and her husband Mossimo Giannulli were charged with "conspiracy to commit mail fraud and honest services mail fraud," according to E! Online.
The pair paid thousands of dollars in bribes, in exchange for their two daughters, Olivia Jade and Isabella Rose, to be admitted into University of Southern California (USC).
They were admitted as recruits for the crew team, despite not having participated in the sport.
"In exchange for the bribes, employees of the university allegedly designated the defendants' children as athletic recruits – with little or no regard for their athletic abilities – or as members of other favored admissions categories," according to a press release from the Department of Justice.
Advertisement - story continues below
40 other people were also charged with connection to the bribe including "Desperate Housewives" star Felicity Hoffman.
Loughlin was released early and served less than two months in jail. Giannulli served almost five months.
Truth and Accuracy
We are committed to truth and accuracy in all of our journalism. Read our editorial standards.
Comment Down Below
Conversation