Judge Dismisses Lawsuit Against Fox News for Its Coronavirus Coverage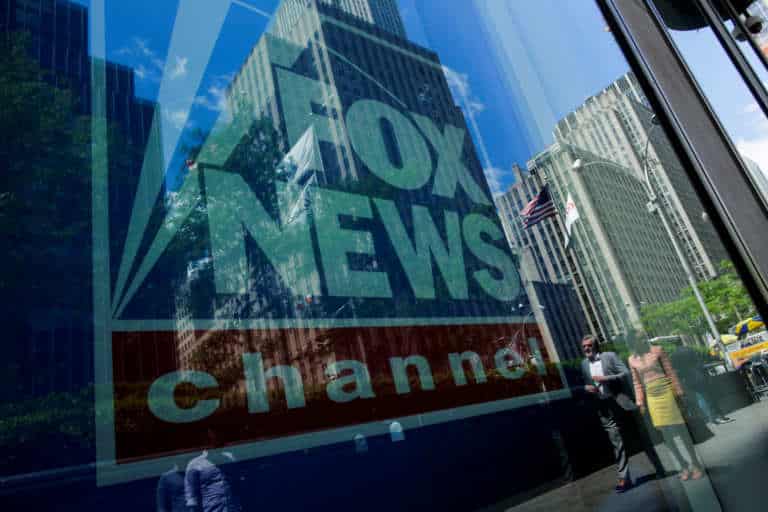 A Washington state judge is granting Fox News' motion to dismiss a lawsuit against the network over its coronavirus coverage.
Judge Brian McDonald wrote, "WASHLITE's professed goal in this lawsuit – to ensure that the public receives accurate information about the coronavirus and COVID-19 – is laudable. However, the means employed here, a CPA claim against a cable news channel, runs afoul of the protections of the First Amendment."
He added, "This Court concludes that WASHLITE's CPA claim against Fox is barred under the First Amendment. Fox's Motion to Dismiss is GRANTED."
In a statement, a spokesperson for Fox News responded the McDonald's decision to dismiss the lawsuit, "Using a false portrayal of FOX News Channel's commentary, WASHLITE attempted to silence a national news organization to settle a partisan grievance."
"This was not only wrong, but contemptuous of the foundation of free speech and we are both pleased the court dismissed this frivolous case and grateful to the First Amendment community that rallied to our side," the statement added.
In April, the Washington League for Increased Transparency and Ethics (WASHLITE) filed a lawsuit against Fox News that alleged the network had violated the Consumer Protection Act with its coronavirus coverage, as IJR reported.
Liz Hallock, an attorney representing WASHLITE, said, "We are not trying to chill free speech here. But we believe the public was endangered by false and deceptive communications in the stream of commerce."
"There are a lot of people who listen to Fox News, and they're not taking the recommendations of public-health officials seriously. This is not about money; it's about making sure the public gets the message this is not a hoax," she added.
Lily Fu Claffee, the general counsel for Fox News, called the suit "wrong on the facts" and "frivolous on the law."
"We will defend vigorously and seek sanctions as appropriate," she added.
Additionally, Fox News' Sean Hannity pushed back on claims that he called the virus a hoax.
Hannity told Newsweek, "I never called it a 'hoax.' I said it was a hoax for them to be using it as a bludgeon on Trump."