News
'Love of My Life': Justin Bieber and Hailey Bieber Celebrate 4 Years of Marriage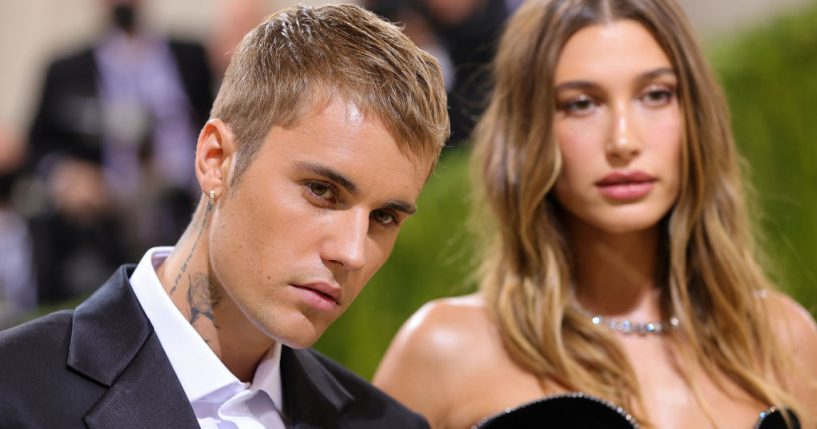 Justin Bieber and Hailey Bieber are celebrating their love.
On Tuesday, the couple celebrated four years of marriage and Justin Bieber took to his Instagram to write a touching message to his wife.
"Happy anniversary to my best friend and wifey [Hailey Bieber] .. thanks for making me better in every way," he wrote in the caption of a black and white photo of them cuddling together with their dog.
Advertisement - story continues below
Hailey Bieber also wrote a message on her Instagram to her husband with a photo of them kissing on their wedding day.
"[Four] years married to you. The most beautiful human I've ever known… love of my life. Thank God for you," she wrote in the caption.
Justin and Hailey Bieber got married two months after they got engaged in the Bahamas in September 2018, People reports.
On September 30, 2019, the couple exchanged vows in a large ceremony with family and friends in South Carolina.
Advertisement - story continues below
In August, Hailey Bieber spoke with Harper's Bazaar about putting work into her marriage and having children in the future.
"He's still the person that I wanna be rushing back to. I might fly somewhere and go do a job, but I can't wait to come back and hang out. And I feel like that's because of the effort that's been put in on both sides," she said.
Hailey Bieber continued, "At the end of the day, like, he's my best friend, but it still does take a lot of work to make it work. And then I know eventually, when kids come in the picture, that's going to be a whole other season of navigating how to make that work."
Proverbs 18:22 say, "He who finds a wife finds a good thing and obtains favor from the Lord."
Advertisement - story continues below
In an interview with GQ in April 2021, Justin Bieber shared that he always felt called to marriage and fatherhood.
"I just felt like that was my calling. Just to get married and have babies and do that whole thing," he said.
When asked about having children, Justin Bieber said, "Not this second, but we will eventually."
Truth and Accuracy
We are committed to truth and accuracy in all of our journalism. Read our editorial standards.
Comment Down Below
Conversation