News
Kamala Harris' Communication Director to Leave Her Post Next Month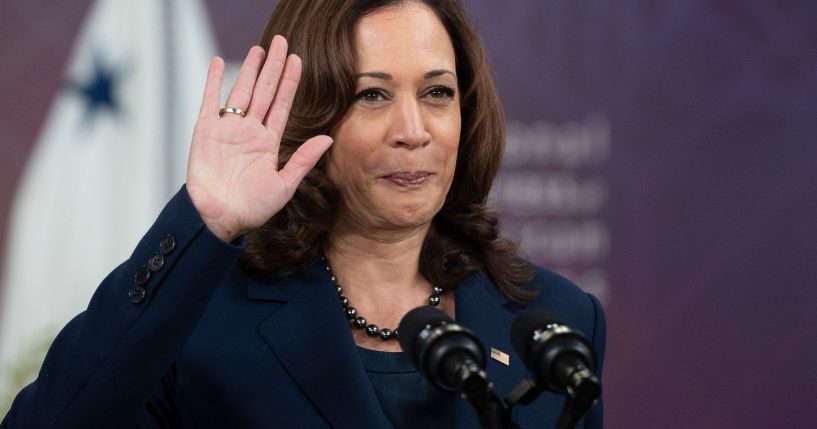 Vice President Kamala Harris' communications director, Ashley Etienne, is resigning from her position.
A White House official told Fox News, "Ashley is a valued member of the Vice President's team, who has worked tirelessly to advance the goals of this administration," adding, "She is leaving the office in December to pursue other opportunities."
The outlet noted Etienne previously served as House Speaker Nancy Pelosi's (D-Calif.) communications director twice.
Advertisement - story continues below
Her resignation comes as the vice president's approval rating continues to drop. A poll from USA Today and Suffolk University released earlier this month found Harris' approval rating stood at 28%.
A total of 51% said they disapprove of Harris' job performance. CNN also reported on interviews with several in Harris' circle who claim "she's not being adequately prepared or positioned, and instead is being sidelined."
Some in the Biden administration have come to Harris' defense. White House Press Secretary Jen Psaki told Politico she believes Harris is being criticized because of her identity, as IJR reported.
"I do think that it has been easier and harsher from some in the right wing who have gone after her because she is the first woman, the first woman of color. I'm not suggesting anyone will acknowledge that publicly," Psaki said.
Advertisement - story continues below
When asked during a "Good Morning America" interview if she feels "misused or underused," Harris responded, "No. I don't. I'm very, very excited about the work that we have accomplished. But I am also absolutely, absolutely clear-eyed that there is a lot more to do, and we're gonna get it done."
Psaki announced on Friday President Joe Biden will transfer power to Harris during a routine colonoscopy, as IJR reported.
"As was the case when President George W. Bush had the same procedure in 2002 and 2007, and following the process set out in the Constitution, President Biden will transfer power to the Vice President for the brief period of time when he is under anesthesia. The Vice President will work from her office in the West Wing during this time," she said.
Truth and Accuracy
We are committed to truth and accuracy in all of our journalism. Read our editorial standards.
Comment Down Below
Conversation