News
Katherine Schwarzenegger Shares How She Met Husband Chris Pratt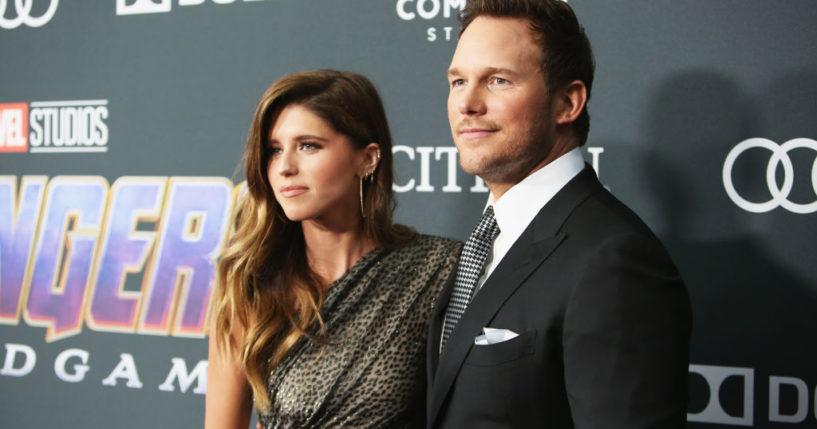 Katherine Schwarzenegger, wife of actor Chris Pratt, shared how the couple came to be.
During an appearance on "The Drew Barrymore Show" on Friday, Schwarzenegger revealed where she met her husband.
"We met each other at church," she said.
Advertisement - story continues below
She added, "It was very sweet. But he didn't like try and pick me up in church."
Schwarzenegger shared people have been curious about how their romance began.
"Everybody's always like, 'How did that happen that you were in church? How'd that work?'" she said.
In an interview on "The Drew Barrymore Show" in 2021, Schwarzenegger, 33, revealed how she knew Pratt, 41, was the one.
Advertisement - story continues below
"We talk about that a lot because I'm pretty sure we both knew right away that this is where our relationship was headed and we clicked very quickly and so he is the best," she shared.
She added, "And I'm so so grateful and it's so beautiful to be able to watch him step into this new role of being a girl dad and he's the best husband and best dad and I feel so grateful every single day for him."
Mark 10:9 says, "What therefore God has joined together, let not man separate."
Schwarzenegger married Pratt in 2019. They two daughters together.
Advertisement - story continues below
In November 2021, Pratt gushed over his wife in an Instagram post.
"We met in church. She's given me an amazing life, a gorgeous healthy daughter, she chews so loudly that sometimes i put in my ear buds to drown it out, but that's love! She helps me with everything," he wrote in the caption with a picture of the pair together.
He added, "In return, periodically, I open a jar of pickles. That's the trade. Her heart is pure and it belongs to me."
He referred to his wife as "My greatest treasure right next to my Ken Griffey Jr Upper Deck Rookie card."
Advertisement - story continues below
"Which if you know, you know is saying a lot. It's her birthday in about 6 weeks. So if I don't get her anything, I'll tell her to look back on this post," he continued.
He concluded his post, writing, "Love you honey."
Truth and Accuracy
We are committed to truth and accuracy in all of our journalism. Read our editorial standards.
Comment Down Below
Conversation