Klobuchar Slams Trump's Pardons: 'He's Saying 'Screw You' To the FBI'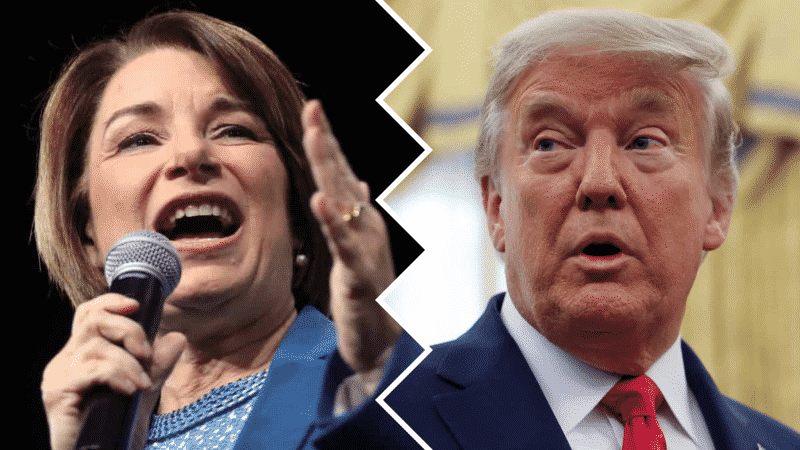 Sen. Amy Klobuchar (D-Minn.) is tearing into President Donald Trump after he issued 20 pardons or commutations.
Klobuchar tore into Trump's pardons during Tuesday night's MSNBC interview, where she accused Trump of "trying to burn the house of justice down." She said:
"Hearing these stories, he is literally trying to burn the house of justice down on his way out the door. He's saying 'screw you' to the FBI, 'screw you' to the line prosecutors. These are the hardest cases to make against sitting Congressmen. They did this, they put them away for good reason."
Watch Klobuchar's interview below:
The Democratic lawmaker also said, "And all these cases, they're so disparate, they don't really have an organizing principle."
"But what they have in common is what [New York Times reporter] Mike Schmidt pointed out earlier in your show and that is that 88% of these pardons are somehow related to Donald Trump or his political goals. And it is corruption through and through," she added.
Trump issued 15 full pardons and commuted part or in full of the sentences for five additional people, which was announced on Tuesday.
Among those listed included former Rep. Duncan Hunter (R-Calif.) and former Rep. Chris Collins (R-N.Y.), both of which were granted a full pardon. Trump also pardoned George Papadapoulous, a former campaign aide.
New York Times reporters Michael Schmidt and Maggie Haberman reported on Trump's pardons writing, "A tabulation by the Harvard Law School professor Jack Goldsmith found that of Mr. Trump's 45 pardons or commutations before Tuesday, 88 percent went to people with personal ties to the president or to people who furthered his political aims."