News
Kourtney Kardashian Barker Talks About Married Life With Travis Barker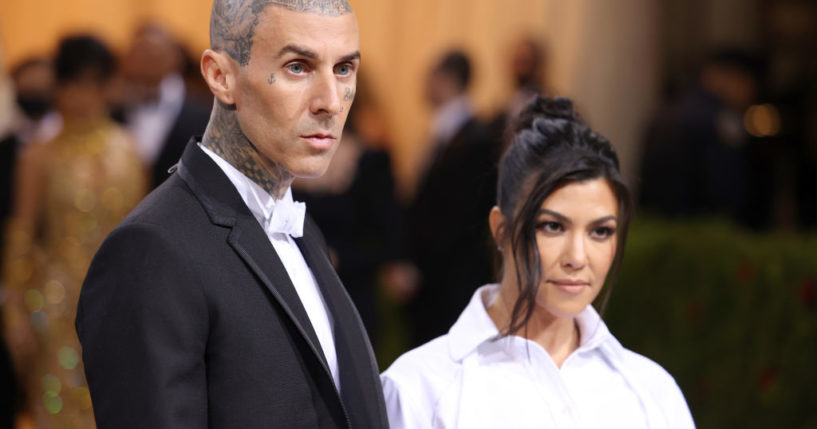 Reality star Kourtney Kardashian Barker is opening up about her marriage to drummer Travis Barker.
Kourtney Kardashian Barker explained on the "Today" show that she went the traditional route by taking Travis Barker's last name.
When asked if her decision was "a given" Kourtney Kardashian Barker replied, "Yeah, it was just a given. It wasn't a thought."
Advertisement - story continues below
She also explained that her middle name, which was once Mary, is now Kardashian.
Watch the interview below:
When asked about married life, Kourtney Kardashian Barker shared how "easy" it has been and said she thinks about times "when things weren't so easy."
Advertisement - story continues below
"When it's right, it's right," she said.
When it comes to combining their blended families, Kourtney Kardashian Barker said it is about keeping "the communication open" and because she came from a blended family, she has experience.
"I think also we've known each other and like I've had my own relationship with his kids for like 10 years so it does make it really easy. We just all know each other and each other's intentions," she said.
Kourtney Kardashian Barker has three children from a previous relationship with Scott Disick. Travis Barker has two children with former model Shanna Moakler, according to U.S. Magazine.
The couple has been trying to add to their family through In vitro fertilization (IVF) but in a September interview with WSJ Kourtney Kardashian Barker said that she is taking a break from it.
Advertisement - story continues below
"We started an IVF journey, but I stopped," Kourtney shared. "It was a lot. I took a break to just focus on our wedding and getting married."
Kourtney Kardashian Barker and Travis Barker were legally married on May 15, 2022, in California, and exchanged vows in Italy, on May 22, 2022.
Fans celebrated the nuptials on Twitter with one user writing, "Kourtney Kardashian just married the love of her life at 43 years of age after years of refusing to settle… the right person is worth waiting for."
Truth and Accuracy
We are committed to truth and accuracy in all of our journalism. Read our editorial standards.
Comment Down Below
Conversation