Limbaugh Urges Trump Camp To Present Evidence of Alleged Voter Fraud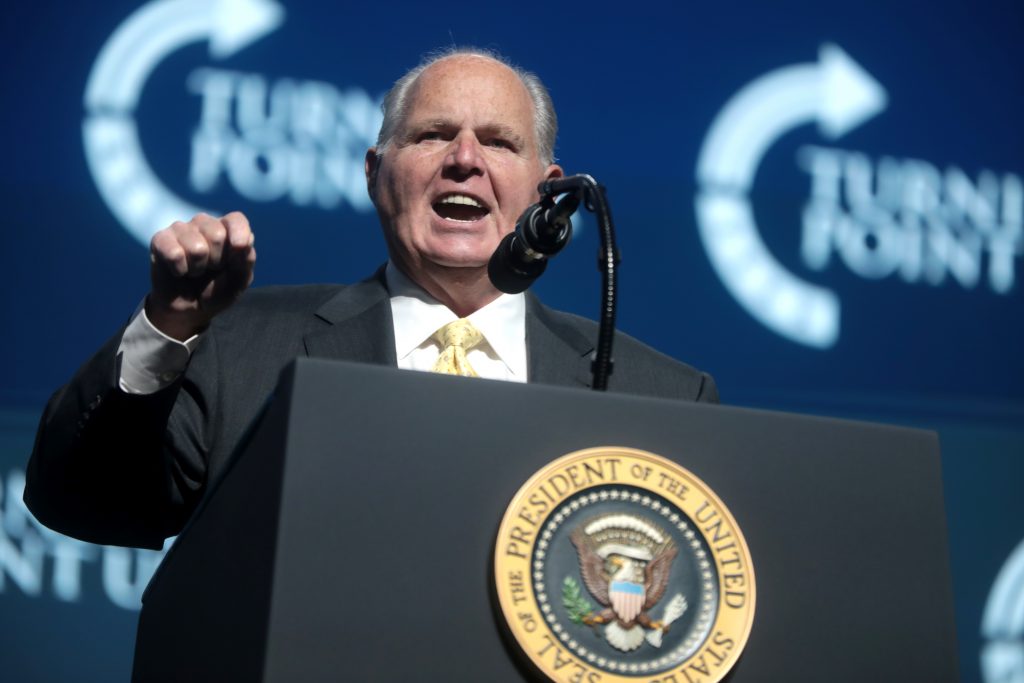 Conservative radio host Rush Limbaugh is urging President Donald Trump's campaign to present evidence of alleged widespread voter fraud in the Nov. 3 election.
Since the election, campaign staffers have made baseless claims that widespread fraud swung the results of the election in favor of President-elect Joe Biden. But, the campaign has not presented any evidence to back up their claim. 
In a lengthy press conference on Thursday, the campaign's legal team made the wild accusation that there was a coordinated effort to swing the election. 
The attorneys claimed that truckloads of illegal ballots cast for Biden were dropped off at counting centers, and that voting systems "created in Venezuela at the direction of [former president] Hugo Chávez" changed votes from Trump to Biden. 
On Monday, Limbaugh, who has been a staunch supporter of the president, said the campaign must present evidence of its claims.
"You call a gigantic press conference like that, one that lasts an hour, and you announce massive bombshells, then you better have some bombshells," Limbaugh said. "There better be something at that press conference other than what we got, such as a hacker who can tell us, yep, everything these guys have said is true."
He continued:
"I talked to so many people who were blown away by it, by the very nature of the press conference. They promised blockbuster stuff, and then nothing happened. And that's just not good. I mean, if you're gonna promise blockbuster stuff like that, then there has — now, I understand — look, I'm the one that's been telling everybody, this stuff doesn't happen at warp speed, light speed the way cases are made for presentation in court."
He added, "But if you're gonna do a press conference like that with the promise of blockbusters, then there has to be something more than what that press conference delivered."
Finally, he said, "Time, of course, is of the essence now, as it is speedily vanishing. They're gonna have to act fast."
Limbaugh is just the latest supporters of the president to demand that the campaign present evidence to back up its claims. On Sunday, former New Jersey Gov. Chris Christie (R) called the campaign's legal team a "national embarrassment."
He noted that the campaign had not provided evidence and is not claiming there was fraud while they are in court.
"I've been a supporter of the president. I voted for him twice, but elections have consequences, and we cannot continue to act as if something happened here that didn't happen. You have an obligation to present the evidence. The evidence has not been presented," he said.