News
Margot Robbie Talks 'Dying on the Inside' After Photos From 'Barbie' Set Were Leaked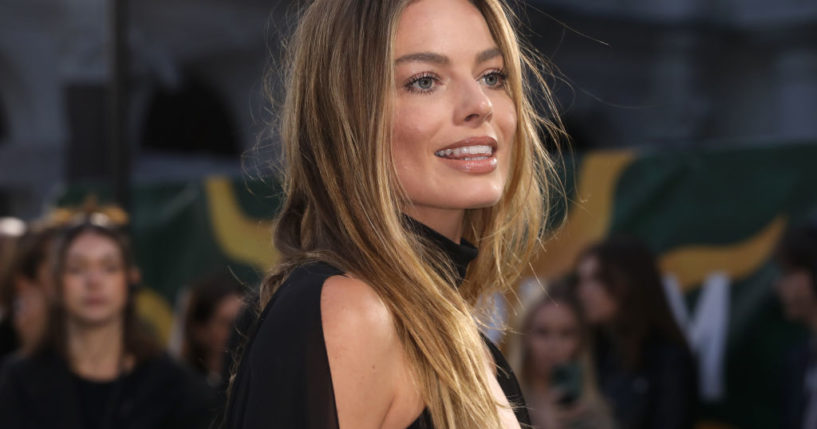 Actress Margot Robbie revealed her thoughts on photos that went viral from the set of her upcoming movie "Barbie."
Robbie appeared on "The Tonight Show Starring Jimmy Fallon" Tuesday, where she was asked about the paparazzi photos. The photos show her and co-star Ryan Gosling roller skating in Los Angeles, wearing neon spandex costumes, and she said they were "mortified."
"I can't tell you how mortified we were, by the way," Robbie said. "We look like we're like laughing and having fun, but we're dying on the inside. Dying. I was like, this is the most humiliating moment of my life."
Advertisement - story continues below
When Fallon asked Robbie if she knew that the photos would go viral on the internet she responded, "No! I mean, I knew that we had some exteriors to shoot in L.A. I knew okay once you were doing exteriors, you're gonna get papped."
Continuing, she said, "There's probably going to be a little crowd of people who are going to take notice cause, you know, we stand out a little bit in those outfits. So I knew there would be a little bit of attention, and probably some photos would get out there, but not like it did."
"It was like mad. It was like hundreds of people watching all time," Robbie concluded.
Advertisement - story continues below
Warner Bros.' "Barbie" will be in theaters July 21, 2023.
The plot for the movie has yet to be revealed but the rumor is that it will numerous different versions of Barbie, per Variety.
Gosling, who plays Ken in the movie, also appeared on "The Tonight Show With Jimmy Fallon" in July and gave his reaction to the viral photos that "broke the internet."
"I was surprised how some people were kind of clutching their pearls about my Ken as though they ever thought about Ken for a second before this. They never played with Ken. Nobody plays with Ken, man," he joked.
Truth and Accuracy
We are committed to truth and accuracy in all of our journalism. Read our editorial standards.
Comment Down Below
Conversation