News
Mario Lopez Takes 'Trip Down Memory Lane' to Celebrate His Walk of Fame Star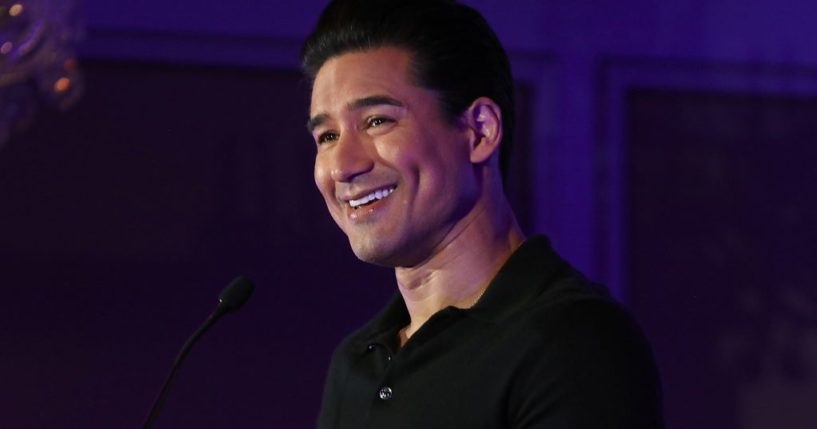 Mario Lopez is celebrating his induction to the Hollywood Walk of Fame. Walk of Fame Chair Ellen K announced that he would receive a star on the famous strip on North Hollywood Blvd, Monday, and he reacted by sharing a clip of his most famous moments on Twitter.
What a trip down memory lane! But we're just getting started…#WalkOfFame2024 #AccessHollywood #Honored pic.twitter.com/sKc2CBZkMA

— Mario Lopez (@mariolopezviva) June 27, 2023
Lopez wrote, "What a trip down memory lane!"
Advertisement - story continues below
The clip highlighted Lopez's most memorable moments. These started with his early acting on "The Golden Girls" and went through his lead role in "Saved by the Bell."  
The video included his Emmy award-winning career with "Access Hollywood," as well as a message from Sylvester Stallone who complimented Lopez's athletic achievements.
Last year, Lopez was inducted into the National Wrestling Hall of Fame. This honored his high school wrestling successes and dedication to coaching his son, according to Team USA Wrestling.
Lopez commented on the wrestling accolade stating, "Wrestling taught me the importance of hard work and staying focused. You cannot rely on a team, it's all on you to succeed."
Advertisement - story continues below
He has been a continued advocate for good health and positive aspirations. Lopez noted on the Pardon My Take podcast that this is fueled by a near-death experience Lopez had as a child. (YT TS: 1:26:13)
He explained, "When I was little, like my stomach wasn't fully formed." Lopez noted that he was presumed a "goner" and how his father "kidnapped" him from the hospital and took him to a bruja (Mexican witch doctor) to save him. 
Lopez was healed, but has struggled with digestive issues for all of his life and so he takes his health very seriously, according to an interview he did with New York Times Bestselling author Dr. Kellann. 
Lopez's commitment to health and wellness have followed him throughout his career. He concluded his celebratory post by declaring, "we're just getting started."
Truth and Accuracy
We are committed to truth and accuracy in all of our journalism. Read our editorial standards.
Comment Down Below
Conversation