Donald Trump's Niece Says He Will Try To 'Delegitimize the New Administration'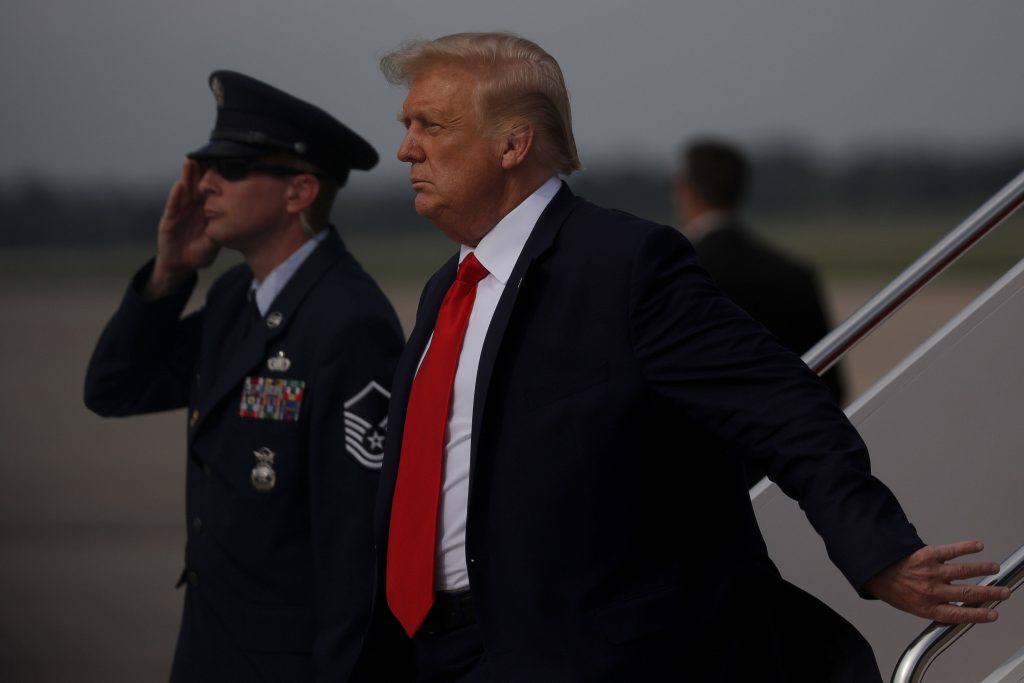 After days of counting votes, President Donald Trump will be the first one-term president since George H. W. Bush lost his election in 1992.
Trump's niece, Mary Trump, says that her uncle will not go quietly and is instead predicting that he will do everything he can to wreak chaos on his way out and work to "delegitimize the new administration."
In an op-ed in The Guardian, Mary Trump said that her uncle would not concede, adding that "all he's got now is breaking stuff, and he's going to do that with a vengeance."
She said that her uncle will "lash out" and that "he will go as far as he can to delegitimize the new administration, then he'll pass pardons that will demoralize us, and sign a flurry of executive orders."
"Remember, he will also still be in charge of the US response to the pandemic. There could be a million Americans dead by then under his watch," she added.
Mary Trump noted as well that the president has hundreds of millions of dollars in loans coming due soon.
She closed by saying that rumors that Donald Trump might run in 2024, saying the talk of a future campaign is "just a face-saving exercise."
"It's a way of distracting him from the fact that he's probably going to prison. But the worst thing Donald's looking at isn't financial difficulties or the prospect of jail. It's becoming irrelevant. I don't think he would ever recover from that."
Mary Trump became a household name for her tell-all book about her uncle and she appeared on a SiriusXM radio show just after the election where she was asked if he might run in 2024.
She said, "It's so absurd that he actually thinks he's going to be able to run a campaign from prison."
President Donald Trump has been critical of his niece as well, he's said that she "knows little about" him and that she's "a mess."