Meghan McCain Calls for Biden To Replace Fauci With Someone Who 'Maybe Does Understand Science'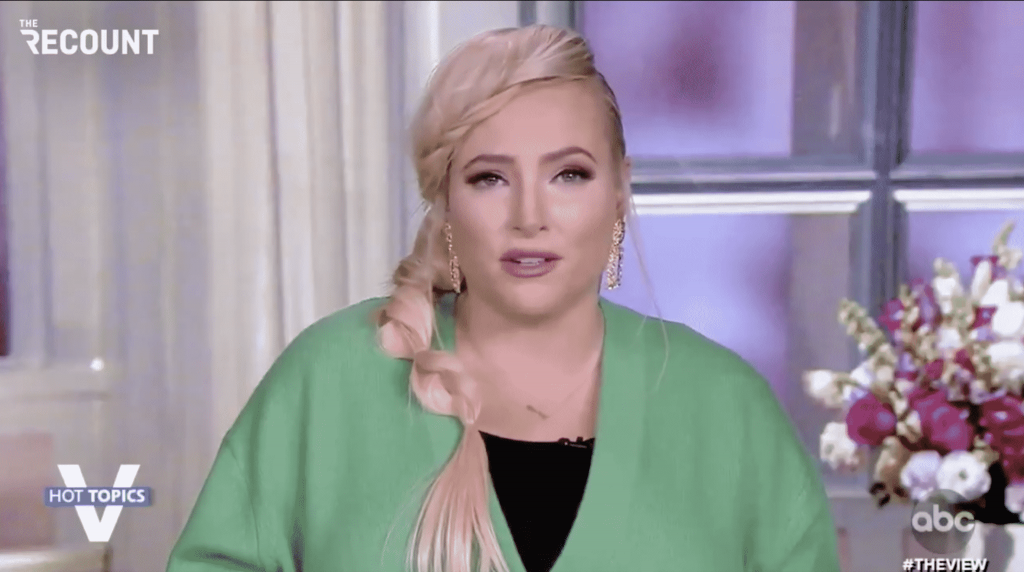 "The View" co-host Meghan McCain is blasting Dr. Anthony Fauci, the nation's top infectious disease expert, for what she says is "terribly inconsistent messaging" around the COVID-19 vaccine and a botched roll-out.
On Monday, McCain blasted Fauci over his messaging on the COVID-19 vaccine and his refusal to say during a recent interview on CNN that if people get vaccinated, they could spend time with their family.
"I was very frustrated when I saw this clip," McCain said, adding, "The fact that Dr. Fauci is going on CNN and he can't tell me that if I get the vaccine, I'll be able to have dinner with my family or dinner with… older people."
She blasted Fauci's "terribly inconsistent messaging" on the vaccine and noted that Israel has vaccinated more than half of its population and encourages people to get the vaccine to help facilitate a return to normal life.
She continued, "The idea that I can get vaccinated and I won't be able to see friends and nothing in life changes, and we're going to have to wear a mask forever… I don't understand the downplaying of getting the vaccine."
She also criticized what she said is the lack of clarity around when Americans can get the vaccine, "The fact that I Meghan McCain, co-host of 'The View,' I don't know when or how I will be able to get a vaccine because the roll-out for my age range and my health is so nebulous."
Watch the video below:
The View co-host Meghan McCain calls for Dr. Fauci to be replaced with someone who "maybe does understand science." pic.twitter.com/9pIriLu2Uq

— The Recount (@therecount) February 22, 2021
And she argued that there should be messaging around the vaccine that gives people "something to look forward to and to hope for."
Finally, she said, "I'm over Dr. Fauci. I think we need to have more people giving more opinions, and honestly, quite frankly, I think the Biden administration should remove him and put someone else in place that maybe does understand science, or can talk to other countries about how we can be more like these places who are doing this successfully."