News
'Worst Kind of Nepotism': Meghan McCain Slams Chris Cuomo for Not Covering Brother's Scandal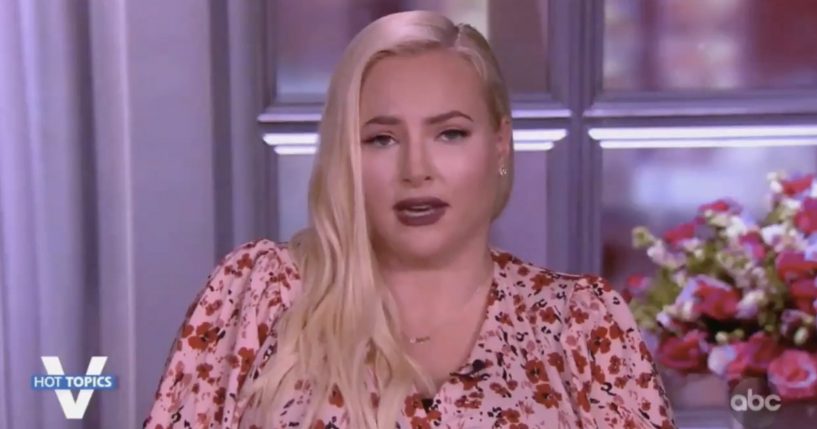 Meghan McCain called CNN's Chris Cuomo a "coward" for not reporting on his brother New York Gov. Andrew Cuomo (D) after New York Attorney General Letitia James found he sexually harassed multiple women.
"Not having to talk about the biggest scandal in the country when it has to do with your brother, and you're hosting CNN? That's nepotism," McCain said on "The View" Wednesday.
She added, "The Cuomo family and CNN are the worst kinds of nepotism that the media has an example of. If it were my brother…and he had been accused of this, you are damn straight I would be talking about it on The View this morning, and it makes all of them cowards. So I hope Governor Cuomo is either forced out of office or resigns, and I hope his brother Chris Cuomo has any kind of retribution whatsoever for his show."
Advertisement - story continues below
Watch her comments below:
Meghan McCain slams CNN's Chris Cuomo for not reporting on his brother Gov. Andrew Cuomo's pattern of sexual harassment as "the worst kind of nepotism." pic.twitter.com/BSqMC4kqtr

— The Recount (@therecount) August 4, 2021
Chris Cuomo did not mention his brother once during his Tuesday show, as IJR reported.
"We're focused on Covid here, especially until we get the Delta variant under control, and for now, as you know, it's getting worse," the CNN anchor said during the opening of his show.
Advertisement - story continues below
Not everyone at CNN has been supportive of Chris Cuomo, as reported by the outlet's Brian Stelter. He wrote in a story, "Inside CNN, some staffers I spoke with were supportive of Cuomo on Tuesday, recognizing that no one chooses their family members, and that viewers expected to see him on the air for 'Prime Time,' one of the network's highest-rated shows.
Stelter added, "Some other staffers were, as BuzzFeed News wrote, 'highly critical of the company's decision not to discipline Chris Cuomo for his role in the scandal.'"
Do you agree with McCain?
Chris Cuomo previously advised his brother and the governor's staffers on how to respond to sexual harassment allegations.
Truth and Accuracy
We are committed to truth and accuracy in all of our journalism. Read our editorial standards.
Conversation