News
NY Gov. Cuomo 'Sexually Harassed Multiple Women,' Attorney General Announces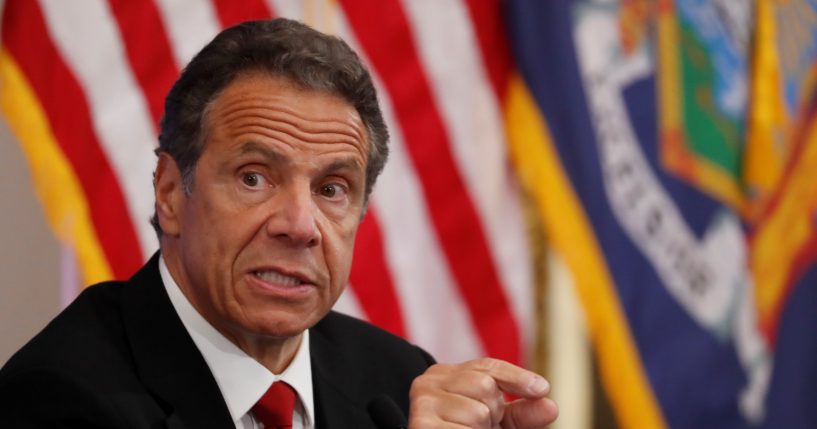 New York Gov. Andrew Cuomo (D) violated federal and state laws for "sexually [harassing] multiple women," New York Attorney General Letitia James announced.
James released on Tuesday a report into the "allegations of and circumstances surrounding sexual harassment claims made against the governor." Women began coming forth in December 2020 with the allegations. He previously denied wrongdoing.
Read the report's conclusion below:
Advertisement - story continues below
"Upon completion of our independent investigation into allegations of sexual harassment brought against Governor Andrew Cuomo and the surrounding circumstances, we have reached the conclusion that the Governor sexually harassed a number of State employees through unwelcome and unwanted touching, as well as by making numerous offensive and sexually suggestive comments. We find that such conduct was part of a pattern of behavior that extended to his interactions with others outside of State government.

We also find the Executive Chamber's response to allegations of sexual harassment violated its internal policies and that the Executive Chamber's response to one complainant's allegations constituted unlawful retaliation. In addition, we conclude that the culture of fear and intimidation, the normalization of inappropriate comments and interactions, and the poor enforcement of the policies and safeguards, contributed to the sexual harassment, retaliation, and an overall hostile work environment in the Executive Chamber."
NY AG Letitia James on independent Cuomo investigation:

• Sexually harassed multiple women, many young
• Unwanted groping, kisses, hugging, comments
• Toxic workplace that enabled harassment pic.twitter.com/k1nXYytCjg

— The Recount (@therecount) August 3, 2021
Here is the full report from @NewYorkStateAG: https://t.co/48NDzcPWl2 pic.twitter.com/xLBPiHZUzU

— The Recount (@therecount) August 3, 2021
Advertisement - story continues below
"This is a sad day for New York because independent investigators have concluded that Governor Cuomo sexually harassed multiple women and, in doing so, broke the law," James said in a statement.
She continued, "I am grateful to all the women who came forward to tell their stories in painstaking detail, enabling investigators to get to the truth. No man — no matter how powerful — can be allowed to harass women or violate our human rights laws, period."
Truth and Accuracy
We are committed to truth and accuracy in all of our journalism. Read our editorial standards.
Comment Down Below
Conversation