IJR
Germany's Angela Merkel Calls Trump's Twitter Ban 'Problematic'
German Chancellor Angela Merkel is weighing in after President Donald Trump's personal account was permanently suspended on Twitter.
Merkel's spokesman Steffen Seibert said on Monday, "This fundamental right can be intervened in, but according to the law and within the framework defined by legislators — not according to a decision by the management of social media platforms," according to The Associated Press.
Seibert added, "Seen from this angle, the chancellor considers it problematic that the accounts of the U.S. president have now been permanently blocked."
Advertisement - story continues below
Merkel's spokesperson also said that those who operate social media platforms "bear great responsibility for political communication not being poisoned by hatred, by lies and by incitement to violence." Merkel, however, agrees that a company like Twitter has the right to flag misleading tweets.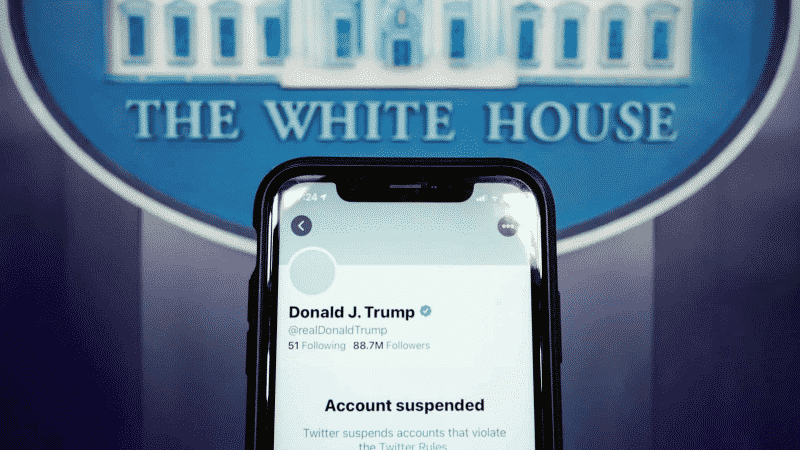 Additionally, EU Commissioner for Internal Market Thierry Breton penned a Politico op-ed on Sunday, writing, "The fact that a CEO can pull the plug on POTUS's loudspeaker without any checks and balances is perplexing. It is not only confirmation of the power of these platforms, but it also displays deep weaknesses in the way our society is organized in the digital space."
Trump was permanently banned from Twitter on Friday.
Advertisement - story continues below
Citing a review of recent tweets made by the president, Twitter said of its decision, "We have permanently suspended the account due to the risk of further incitement of violence."
This followed after protestors, Trump supporters, stormed the U.S. Capitol on Wednesday.
Trump tried to bypass Twitter suspending his personal account by tweeting from the @POTUS account — but Twitter ended up deleting those tweets. The president accused Twitter in that message of "banning free speech."
Truth and Accuracy
We are committed to truth and accuracy in all of our journalism. Read our editorial standards.
Comment Down Below
Conversation