Commentary
Michigan Bans TikTok on State Devices – With Exception for Whitmer's 'BigGretch' Account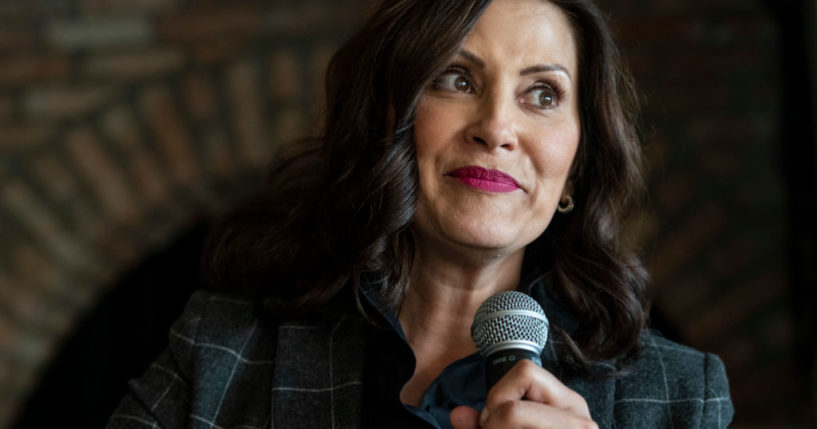 Michigan is joining the ranks of states banning TikTok on state-owned devices — but there are some exceptions.
Jayson Cavendish, Michigan's acting chief security officer, told MLive, "It is banned for state devices."
The outlet noted the ban went into effect on March 1. And it came after the app was in a "monitored mode," which allowed people using state-owned devices to access it, but they had to click through a warning first.
Advertisement - story continues below
Cavendish noted TikTok, the massively popular Chinese social media app, is now blocked on browsers. The app can be downloaded, but it cannot be opened.
There are some exceptions to the ban, including for law enforcement, cyber security and promotional purposes.
The exception applies to Michigan Gov. Gretchen Whitmer's "BigGretchWhitmer" account. The account has nearly 200,000 followers.
MLive noted, "Cavendish said, the governor's account – which has posted multiple videos since the block went into effect – is accessed on a secure device that has never been on the state's network nor connected to the state's wireless environment."
Advertisement - story continues below
Whitmer's spokesman, Bobby Leddy, said a state-owned device is used for the "BigGretch" account. However, he insisted, "It follows the guidelines that are in place for the exceptions."
Do you think Whitmer should be able to keep this account?
"And the exceptions are for any department that feels that they need it for their job to convey with the public, or for investigative purposes," Leddy added.
He also stated no other department has asked for an exception to the ban.
Whitmer's account includes a variety of videos, some of them talk about her policy proposals, and some of them are TikToks of dogs, or about how her staff members end their emails.
Advertisement - story continues below
The governor has previously acknowledged there are concerns about TikTok and users' private data and that social media can be "incredibly toxic." However, she stated the app is a "communication tool."
Good for Whitmer for not connecting her phone with TikTok to a state network. Surely, it is perfectly fine to use an app that is apparently so risky you cannot connect to the state's network. What's the big deal, right?
But it is not just a matter of whether the device is secure: it is the principle of it.
The fact that so far, other state departments have not asked for exceptions for promotional reasons should raise questions about whether the carve-out is necessary.
Advertisement - story continues below
TikTok is either a massive security and mental health issue or not. It is either an app that is too risky to have on state devices and possibly personal devices, or it is not. And if it is too dangerous and a risk to mental health, state agencies and the governor should not use it for promotional purposes.
Truth and Accuracy
We are committed to truth and accuracy in all of our journalism. Read our editorial standards.
Comment Down Below
Conversation