Michigan Governor Criticized for Excluding Church Gatherings From Stay at Home Order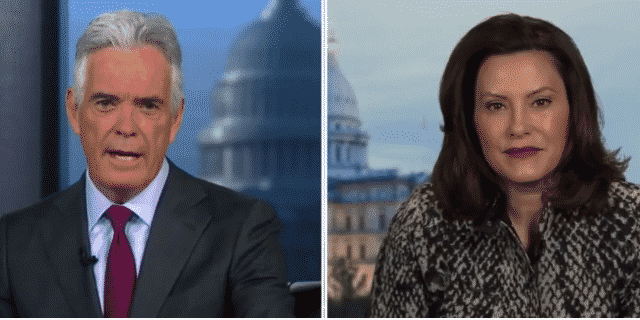 Michigan Governor Gretchen Whitmer is facing backlash for excluding church gatherings from the state's mandated stay at home order.
In Whitmer's executive order confirmed on Sunday, she explained that the stay at home order would suspend any activities that are not considered "necessary to sustain or protect life." The order begins on Tuesday.
Although most gatherings are restricted to 50 people or less, churches are exempt when used as "a place of religious worship, when used for religious worship." Because of this, churches would not be penalized for larger gatherings.
Following the clarification of stipulations, Whitmer faced backlash on social media. Many people took to Twitter to express their disapproval of the provision and how it could impact the spread of the virus.
This is insanity and deadly. Do these people not know South Korea's containment failed because one infected person (Patient 31) decided to go to church? (will link story below) | Whitmer exempts Michigan churches from penalties for 50+ gatherings https://t.co/1ZDUUkftCk #COVID19

— Mikko Alanne (@MikkoAlanne) March 22, 2020
Very disappointed to read this @GovWhitmer. https://t.co/vAZNLB5QwC We are making drastic changes to our lives & businesses to deal w #Covid_19, so why undermine that by permitting large faith based gatherings? Consider S. Korea's church spread.

— Sheril Kirshenbaum (@Sheril_) March 21, 2020
In response to the criticism, Whitmer blamed Republican lawmakers, as she pointed the finger at them during Sunday's Fox News interview.
Whitmer also noted that the decision was also a way to maintain on churches is also a way to maintain the "separation of church and state."
"The Republican legislature asked me to clarify that that's an area that we don't have the ability to enforce and control," Whitmer said. "We are encouraging people though, do not congregate."
See Whitmer's remarks below:
Whitmer's stay at home order follows Michigan's surge in positive coronavirus cases. In less than two weeks, Michigan had 1,232 confirmed cases.
Now, the state is still in need of assistance from the federal government. Like many other states, Michigan is in need of medical supplies and equipment including hospital beds.
Whitmer revealed the amount they have received, thus far, "was barely enough to cover 1 shift at 1 hospital."
"Our ability to safely lift this order will depend on factors like data on COVID-19 infections and the disease's rate of spread, depend on whether sufficient medical personnel, hospital beds and equipment exists to meet anticipated medical needs and the state's capacity to test for COVID-19 cases and isolate infected people," she said.
Despite the stay at home exemption on churches, Whitmer also confirmed they are "encouraging people: do not congregate."
Published in IJR