News
Miss Universe 2022 Is Making History As First Filipina American Crowned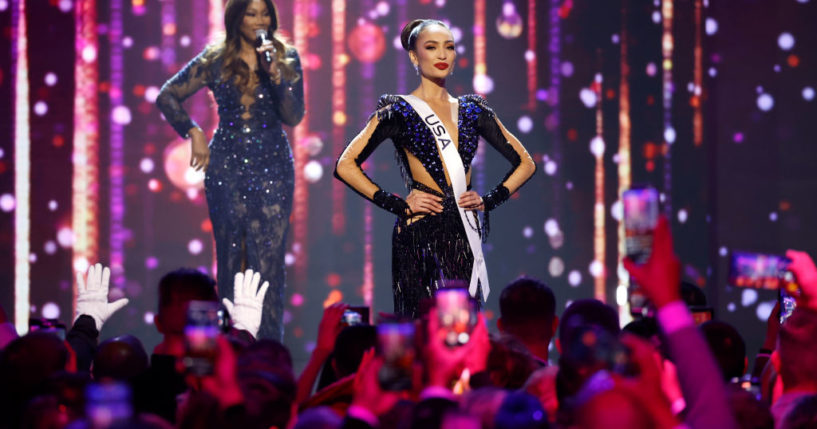 Miss Universe 2022 has officially been crowned.
R'Bonney Gabriel, 28, was crowned Miss Universe 2022 on Saturday evening. She is also the first Filipina American to win the pageant.
"It is a blur. I just am still in shock," Gabriel told "Good Morning America." "It's really still sinking in, watching my crowning moment when I was on stage."
Advertisement - story continues below
Continuing, she said, "The crowd was so loud and I was saying, I was talking to myself in my head that when they announced it, I wasn't sure if it was me. 'Oh, wait, is it me?' So I have kind of a delayed reaction, like I'm still in shock. It's amazing."
Gabriel shared that Filipinos are "so happy" about her win.
"Filipinos are so happy. They are just over the moon about it. It's a huge win for the community and just representation. It's an honor," she said.
In 1948, one of the pageant's rules stated in their contract the contestant "must be in good health and of the white race" which ended in 1971.
Advertisement - story continues below
In October 2022, the Texan native spoke about embracing her Filipina roots.
She shared:
"I feel like I have a very big responsibility to not only share my culture as a Filipina and a Texan, but I really want to show people the importance of embracing who you are. My dad moved to America from the Philippines on a college scholarship with about $20 in his pocket. He wanted to pave a new life for himself. He met my mom in Texas, who is a country woman from Beaumont. I'm a very proud Filipina Texan."
Gabriel is also a fashion designer and a sewing instructor.
She explained how she wants to use fashion "as a force for good."
Advertisement - story continues below
"I'm gonna use fashion as a force for good. I'm always looking for ways to do good in my industry, whether I'm teaching sewing classes or providing learning opportunities, or upcycling pieces and just raising awareness on sustainability and industry. I'm just excited to share with the world and my talent," she said.
Truth and Accuracy
We are committed to truth and accuracy in all of our journalism. Read our editorial standards.
Comment Down Below
Conversation