Commentary
NY Prosecutors Reportedly Signal They May Indict Trump – He Fires Back in Lengthy Statement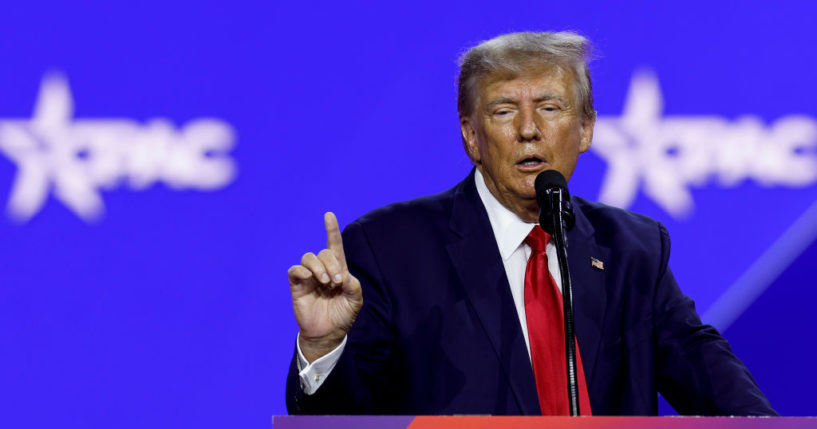 Prosecutors in New York City have reportedly invited former President Donald Trump to testify before a grand jury — perceived as a signal they are likely to bring charges against him.
The New York Times reported Thursday that prosecutors in the Manhattan district attorney's office signaled to Trump's lawyers he may face charges "for his role in the payment of hush money to a porn star."
It added offers to testify before a grand jury "almost always indicate an indictment is close; it would be unusual for the district attorney, Alvin L. Bragg, to notify a potential defendant without ultimately seeking charges against him."
Advertisement - story continues below
The investigation is related to a $130,000 payment to porn star Stormy Daniels, who claimed she had an affair with Trump, which was made in the final days of the 2016 campaign.
Former Trump lawyer Michael Cohen has said the 45th president directed him to pay Daniels in an attempt to keep her quiet. He is also reportedly expected to testify before the grand jury.
A spokesman for the former president said in a statement, "The Manhattan District Attorney's threat to indict President Trump is simply insane."
"It's an embarrassment to the Democrat prosecutors, and it's an embarrassment to New York City," he added.
Advertisement - story continues below
Trump also shared a lengthy statement on Truth Social attacking the investigation. He wrote, "I did absolutely nothing wrong, I never had an affair with Stormy Daniels, nor would I have wanted to have an affair with Stormy Daniels."
"This is a political Witch-Hunt, trying to take down the leading candidate, by far, in the Republican Party," he continued.
He went on:
"Even the previous Manhattan DA, Cyrus Vance, did not bring charges against me because I am guilty of nothing except for the fact that I am beating all Republicans and Democrats badly in the Presidential race. It is Russia, Russia, Russia, Ukraine, Ukraine, Ukraine, the no-collusion Mueller hoax, and other targeted, false attacks against me all over again."
Finally, Trump wrote, "I, and hundreds of millions of the American people backing me, because they want to see our nation be great again, are the victims of this corrupt, depraved, and weaponized justice system."
Advertisement - story continues below
"I will not be deterred, I will always continue to be your voice, and I will keep fighting for our great Country," he added.
He also reacted in a video, saying, "Our country has become the investigation capital of the world — actually, that's all we do."
Trump insisted, "And it's only good for our many enemies, our enemies that are laughing at us all over the world. They could not be happier as they brilliantly plot our demise and destruction."
Truth and Accuracy
We are committed to truth and accuracy in all of our journalism. Read our editorial standards.
Comment Down Below
Conversation