News
NYC Public Libraries Will Eliminate Late Fees to Promote Equality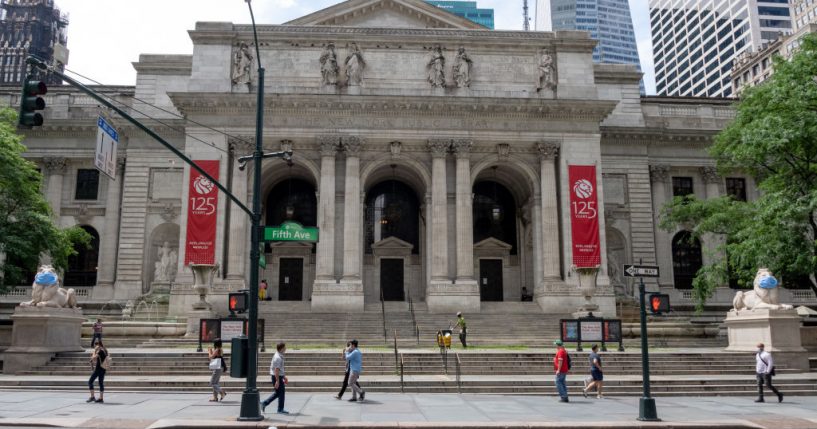 New York City's public libraries are seeking to promote equality by eliminating late fees.
According to The Associated Press, existing late fees for overdue books and "other materials" will be waived. However, the three library systems have not charged late fees since March 2020 because of the COVID-19 pandemic.
New York City Mayor Bill de Blasio (D) said, "This announcement is another major step towards making our public libraries, the heart of so many communities, accessible to all."
Advertisement - story continues below
"Eliminating fines will let us serve even more New Yorkers, allowing them to enjoy all of the resources and programs that public libraries offer to grow and succeed," he added.
New York Public Library President Anthony Marx said late fees are "an antiquated, ineffective way to encourage patrons to return their books."
"For those who can afford the fines, they are barely an incentive. For those who can't afford the fines — disproportionately low-income New Yorkers — they become a real barrier to access that we can no longer accept," he added.
Brooklyn Public Library CEO Linda E. Johnson said, "Public libraries strive to be the most democratic institutions in our society, providing all people access to the resources they need to enrich their minds and improve their lives."
Advertisement - story continues below
She added, "Eliminating late fines means providing truly equitable access to everything the library has to offer."
As The New York Post reports, "The new policy will 'unblock' about 400,000 city residents who owe more than $15 in fines, officials said. About half of those people live in 'high-need communities,' officials from the city and all three libraries said in a joint statement. Thirty percent of them are under 17 years old."
Do you think late fees should be eliminated?
The city's public libraries reportedly brought in roughly $3.2 million in late fees in 2019.
Under the new policy, New Yorkers will have to pay for lost books. And a book that is a month late will be considered lost, but if they return the book, they will not have to pay a fee.
Truth and Accuracy
We are committed to truth and accuracy in all of our journalism. Read our editorial standards.
Comment Down Below
Conversation