News
NYT Columnist Rips Pelosi Over Her Trip to Taiwan: 'Utterly Reckless'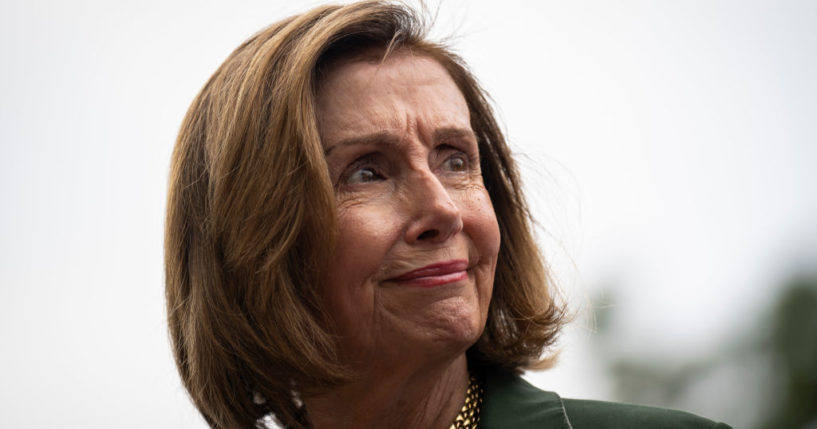 House Speaker Nancy Pelosi's (D-Calif.) trip to Taiwan is garnering positive reactions from some of her usual critics, and negative reactions from some of her fans.
Thomas Friedman, a columnist for The New York Times, wrote on Monday, "I have a lot of respect for House Speaker Nancy Pelosi. But if she does go ahead with a visit to Taiwan this week, against President Biden's wishes, she will be doing something that is utterly reckless, dangerous and irresponsible."
He claimed that "nothing good" would come out of the trip and "as a result of this purely symbolic visit, and a lot of bad things could happen."
Advertisement - story continues below
"These include a Chinese military response that could result in the U.S. being plunged into indirect conflicts with a nuclear-armed Russia and a nuclear-armed China at the same time," Friedman wrote. "And if you think our European allies — who are facing an existential war with Russia over Ukraine — will join us if there is U.S. conflict with China over Taiwan, triggered by this unnecessary visit, you are badly misreading the world."
The columnist also suggested that Pelosi's trip could have ramifications for Russia's invasion of Ukraine.
If Nancy Pelosi visits Taiwan this week, @tomfriedman writes, "she will be doing something that is utterly reckless, dangerous and irresponsible." https://t.co/aGNF5rGuBf

— New York Times Opinion (@nytopinion) August 2, 2022
He noted that "Biden and his national security adviser Jake Sullivan held a series of very tough meetings with China's leadership, imploring Beijing not to enter the Ukraine conflict by providing military assistance to Russia — and particularly now, when Putin's arsenal has been diminished by five months of grinding war."
Advertisement - story continues below
Friedman says U.S. officials told him China has not provided military aid to Russia.
"Given all of that, why in the world would the speaker of the House choose to visit Taiwan and deliberately provoke China now, becoming the most senior U.S. official to visit Taiwan since Newt Gingrich in 1997, when China was far weaker economically and militarily?" he asked.
Do you think Pelosi should have visited Taiwan?
He argued that the timing of Pelosi's trip "could not be worse.":
"In short, this Ukraine war is SO not over, SO not stable, SO not without dangerous surprises that can pop out on any given day. Yet in the middle of all of this we are going to risk a conflict with China over Taiwan, provoked by an arbitrary and frivolous visit by the speaker of the House?"
Friedman suggested that her visit could "start World War III" and that Taiwanese officials "should have just asked Pelosi not to come at this time."
Advertisement - story continues below
After voicing his admiration for Taiwan and his belief that it plays a vital role in U.S. national security interests, Friedman again argued that this is not the right time to "get into a conflict with Beijing.":
"Our goal should be to deter China from such a military endeavor on OUR schedule — which is forever," he wrote, adding, "'The best way to do that is to arm Taiwan into what military analysts call a porcupine — bristling with so many missiles that China would never want to lay hands on it — while saying and doing as little as possible to provoke China into thinking that it MUST lay hands on it now. "
Friedman went on, "Pursuing anything else than that balanced approach would be an awful mistake, with vast and unpredictable consequences."
His column came a day before Pelosi's plane touched down in Taiwan, the first time a House speaker has visited the self-governing island in 25 years.
Advertisement - story continues below
And while Friedman spoke out against the trip, Pelosi won some unexpected support from the conservative magazine National Review.
Chinese officials previously warned of the "egregious political impact" her visit would have.
Truth and Accuracy
We are committed to truth and accuracy in all of our journalism. Read our editorial standards.
Comment Down Below
Conversation