Obama: I Did Not Keep a Checklist of Policies Trump Tried To Reverse, but 'I Have Paid Attention'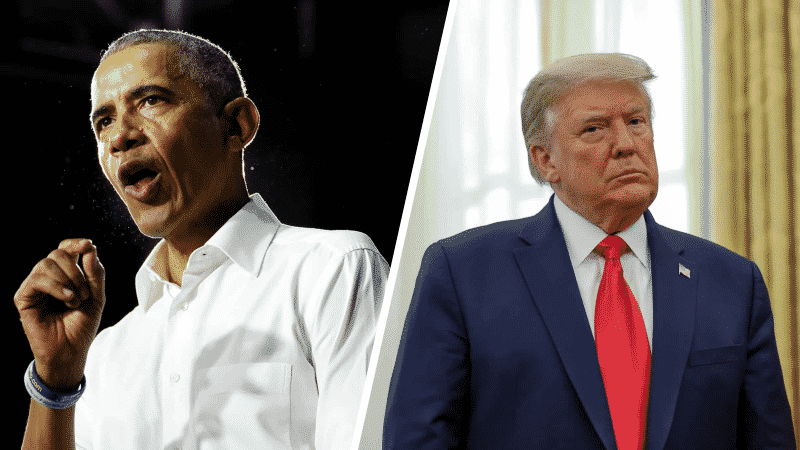 Former President Barack Obama says he paid attention to President Donald Trump's efforts to reverse many of his policies — but he says he was not keeping a mental checklist.
Speaking to New York Magazine's Jonathan Chait about his new memoir "A Promised Land" in an interview published on Wednesday, Obama said he followed which of his policies Trump tried to reverse.
"It's interesting. I don't think about it — I don't have a checklist in my desk where I'm like, 'All right, this survived, that they tried to reverse but weren't organized enough to do'. I don't think about it in those terms," Obama said.
He continued, "I do pay attention; I have paid attention to those areas where what the Trump administration attempted to do did some serious damage and where it's more of a short-term setback on what is a long-term success."
He went on to note that while it was "nip-and-tuck for a while," the Affordable Care Act remains "robust."
"I think it's more robust than even some really thoughtful commentators like you may have expected," he added. However, he admitted that there has been "some damage done" to Obama-era climate regulations under Trump.
He said he is hopeful that President-elect Joe Biden will be able to "pick up where we left off."
Still, he said, "Even though I don't think it's been reversed entirely and we can build off what we did during my administration, four years in which we made no attempt to make further progress, that's a real loss when we're talking about a problem as big and as urgent as climate change."