Obama Discusses Photo of Him Sitting Next To Trump at the WH After the 2016 Election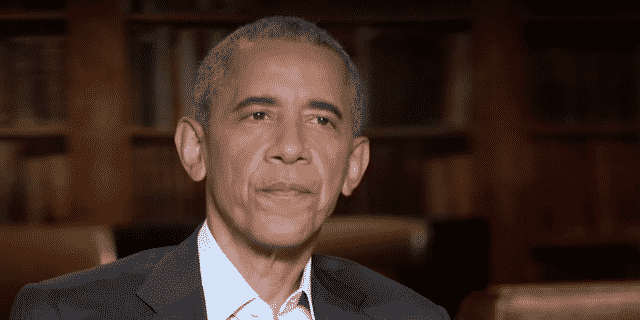 Former President Barack Obama is sharing some of his thoughts from when he met with President Donald Trump at the White House.
Obama was asked about a photo of Trump with him in the Oval Office after the 2016 presidential election during his interview with "The Late Show" host Stephen Colbert.
President-elect Donald Trump in the Oval Office with @POTUS Barack Obama. pic.twitter.com/DiUtvmQ3zL

— Good Morning America (@GMA) November 10, 2016
Colbert said he viewed that moment as "chilling" because he "perceived, in that moment, the dignity of the office — or rather the trappings of dignity — and status that…rightly falls upon the person who holds that office in that moment."
He added that he had "an emotional flash of all the ways that could be abused over the next four years." Colbert then asked Obama if he shared a similar feeling.
Obama responded, "Yeah, it was a concern."
Then asked if the concerns were "born out over the next four years," Obama said, "Exceedingly."
Watch the video below:
In November of 2016, Obama welcomed Trump to the White House. Obama told Trump at the time, "If you succeed, the country succeeds."
Trump has yet to welcome President-elect Joe Biden to the White House, as he has refused to concede the election. All the major news outlets have projected Biden as the winner.
Obama weighed in after Election Day, previously saying he "absolutely" believes it is time for Trump to concede.
"My advice to President Trump is if you want at this late stage of the game to be remembered as somebody who put country first, it's time for you to do the same thing," Obama said during a CBS "60 Minutes" interview.