Commentary
Oops: CNN Guest Mistakenly Blames 9/11 on Trump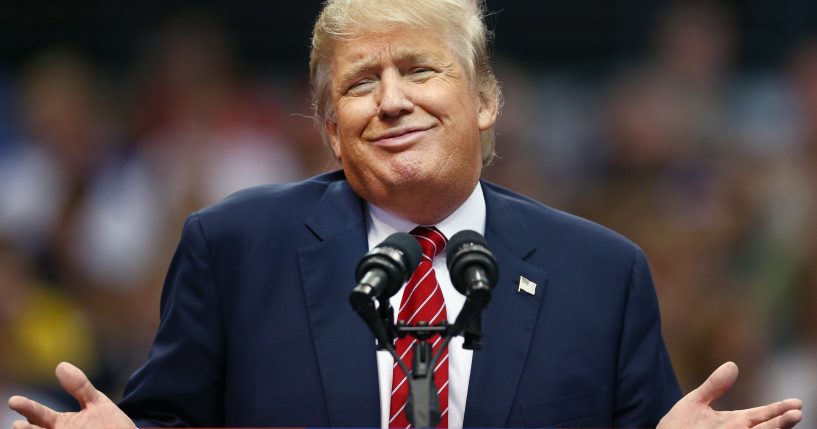 A CNN guest made an unfortunate slip up when discussing former President Donald Trump and the Jan. 6 riot at the U.S. Capitol.
On Monday, Alice Stewart, who was identified on the chyron as a Republican strategist, appeared on CNN to discuss the House panel investigating the riot.
"I think it has not been good for the former president," Stewart said. "I think we've made a case that he was responsible for 9/11."
Advertisement - story continues below
Stewart quickly corrected herself as she said, "Or Jan. 6."
She added, "He should not have been pushing the election lies."
Watch the video below:
A CNN guest accidentally says that Trump was responsible for 9/11. pic.twitter.com/H2dBHHdQOw

— Townhall.com (@townhallcom) June 27, 2022
Advertisement - story continues below
The incident comes after commentators have compared the 9/11 terrorist attacks with Jan. 6.
One of the sick parts of the comparison is that it runs the risk of putting them on the same level of tragedy.
Earlier this year, Vice President Kamala Harris marked the one-year anniversary of the riot in a speech a the Capitol as she said, "Certain dates echo throughout history, including dates that instantly remind all who have lived through them, where they were and what they were doing when our democracy came under assault."
She added that others "occupy not only a place on our calendars, but a place in our collective memory.  December 7th, 1941. September 11th, 2001. And January 6th, 2021."
Jan. 6 was embarrassing, and it was tragic that people died amid a riot that was sparked by the false claim the election was stolen. And Trump's effort to overturn the election, which has been documented by the Jan. 6 committee, was a disgusting attack on America's system of government.
Advertisement - story continues below
But it should not be mentioned in the same breath as 9/11 or Pearl Harbor.
The 9/11 terrorist attacks were carried out by people who held views fundamentally antithetical to what America stands for and killed nearly 3,000 people.
Meanwhile, Jan. 6 was a failed attempt to stop the certification of the 2020 presidential election.
Lawmakers were able to return to the Capitol within hours and certify the election, and President Joe Biden is in the White House.
Advertisement - story continues below
Trying to overthrow an election and throw out the votes of millions of Americans and break with our nation's tradition of a peaceful transfer of power is bad enough.
It shouldn't need comparisons to tragedies that killed thousands of Americans to add some dramatic flair.
Truth and Accuracy
We are committed to truth and accuracy in all of our journalism. Read our editorial standards.
Comment Down Below
Conversation