Wire
Paul Pelosi's Attacker Found Guilty of Attempted Kidnapping, Assault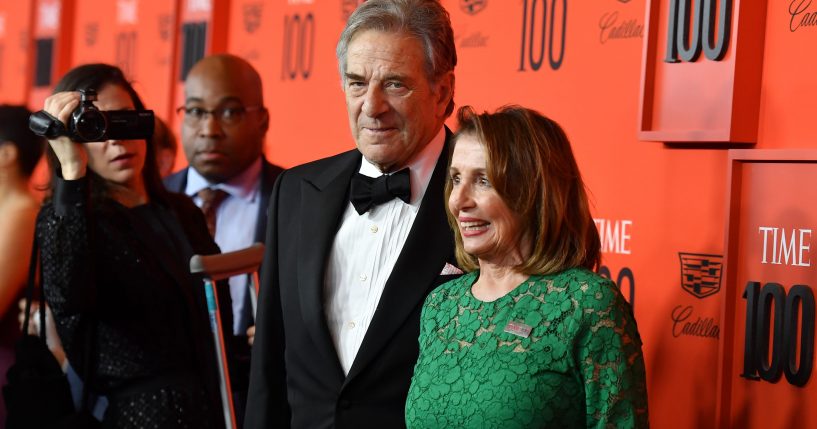 A federal jury ruled Thursday that David DePape, the man accused of attacking Paul Pelosi in 2022, is guilty on all charges, ABC7 News reported.
DePape broke into Paul Pelosi's home on Oct. 28, 2022, bludgeoning Paul with a hammer after his plot to kidnap Nancy Pelosi failed. The jury ruled that was guilty of all federal charges, including attempting to kidnap a federal official and committing assault against an immediate family member of a public official, according to ABC7.
Advertisement - story continues below
DePape had originally pleaded not guilty to the federal charges brought against him, but confessed on Tuesday while giving his testimony that he had attacked Paul and intended to kidnap Pelosi. Defense attorneys for DePape had argued that he wanted to kidnap Nancy to unravel what he believed was a giant government conspiracy and not because of her position as house speaker, according to The Associated Press.
"The defense made an argument which was basically trying to — I think — confuse the jury a little bit as to the elements of the crime and what are the legal elements," University of California Law San Francisco Professor Rory Little told CBS News on Wednesday.
DePape could face up to 50 years in prison following his verdict.
Advertisement - story continues below
All content created by the Daily Caller News Foundation, an independent and nonpartisan newswire service, is available without charge to any legitimate news publisher that can provide a large audience. All republished articles must include our logo, our reporter's byline and their DCNF affiliation. For any questions about our guidelines or partnering with us, please contact [email protected].
Truth and Accuracy
We are committed to truth and accuracy in all of our journalism. Read our editorial standards.
Comment Down Below
Conversation