Pelosi Slams Trump's Move to Roll Back of Obama-Era Fair Housing Rule: A 'Shameful Abdication"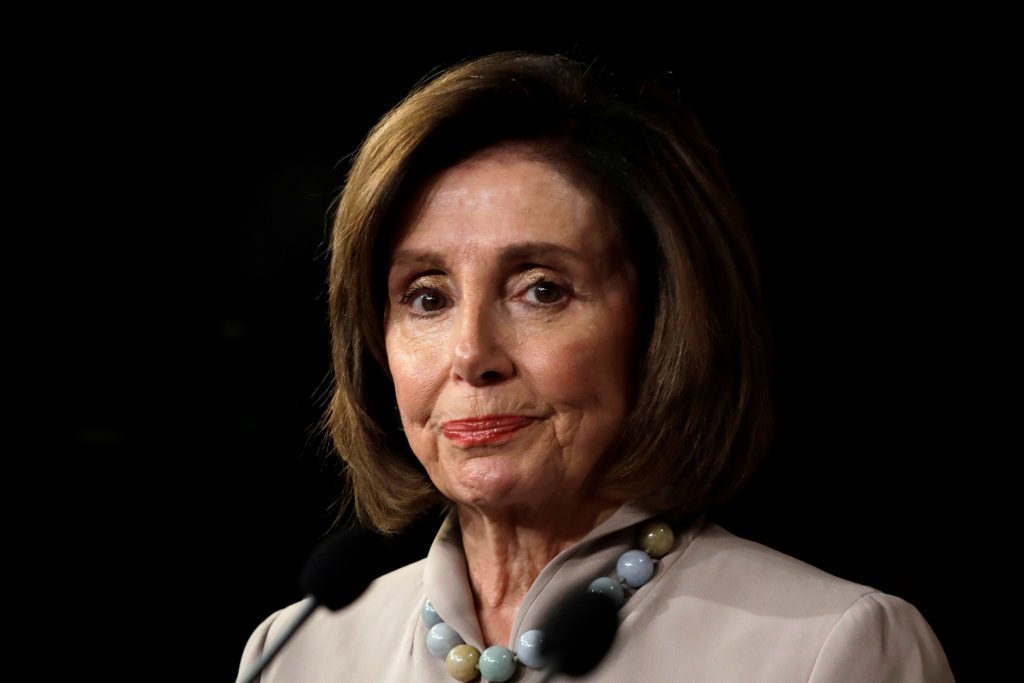 House Speaker Nancy Pelosi (D-Calif.) is slamming President Donald Trump for his administration's move to roll back the Obama-era fair housing rule, Affirmatively Furthering Fair Housing.
In a statement released on Thursday, Pelosi criticized Trump's decision to implement the Preserving Community and Neighborhood Choice which will serve as a replacement for Obama's fair housing program. Under Trump's rule, it would be far more difficult to prove housing discrimination.
According to Pelosi, Trump's decision is a "shameful abdication" and "betrayal of our nation's founding values."
"The Trump Administration's elimination of the fair housing rule is a betrayal of our nation's founding values of equality and opportunity for all. It is a shameful abdication of our government's responsibility to end discriminatory housing practices and to lift up our nation's most vulnerable communities," Pelosi said.
The top-ranking Democrat went on to briefly discuss the history of the Fair Housing Act which aimed to combat segregated practices such as "redlining and racial segregation."
"Today, more than 50 years after the Fair Housing Act was enacted into law, we are still fighting to protect these critical civil rights and to eliminate once and for all our country's legacies of redlining and racial segregation," Pelosi said.
The California lawmaker noted the critical timing of Trump's law as ongoing protests continue the Civil Rights Movement in the fight against racism in the country.
In addition to the ongoing protests, the United States is still in the middle of the coronavirus pandemic that has not only had an impact on public health but subsequently, the economy has also taken a serious hit.
"As our nation confronts systemic racism and injustice, we will continue our struggle to secure justice for vulnerable and marginalized communities and to ensure that everyone in America, regardless of race or creed, is guaranteed access to equal opportunity and safe and fair housing."
Pelosi outlined the incentives included in the Heroes Act for fair housing enforcement as she noted Democrats' commitment to expanding fair housing protections and affordability.
"In The Heroes Act, House Democrats increased funding for fair housing enforcement and for emergency housing assistance during the pandemic, to protect our country's most vulnerable, such as families in rental properties, seniors, the disabled, persons at risk of homelessness, persons with AIDS and rural residents," Pelosi wrote.
She added, "House Democrats will continue our work to expand fair housing protections and access to affordable housing as we fight to build a more just and equal future for all."
As The New York Times notes, the Trump administration's new rule "will become effective 30 days after it is published in the Federal Register."