Pence Reportedly Expected To Attend Biden's Inauguration: 'That's the Plan'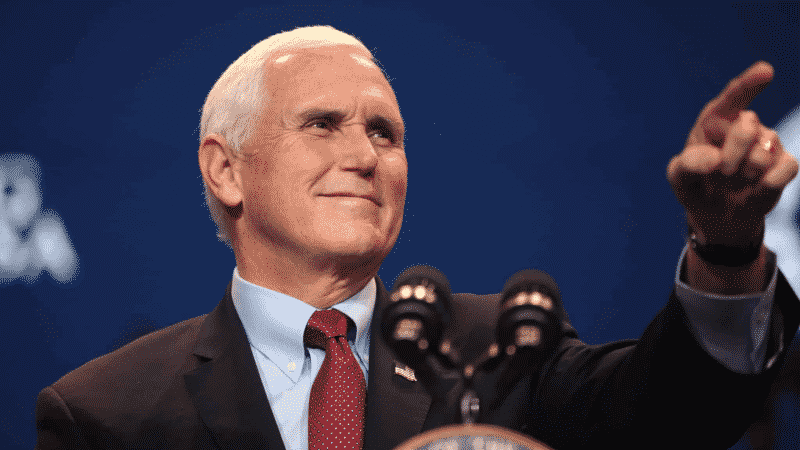 President-elect Joe Biden's inauguration will be on Jan. 20, and Vice President Mike Pence is reportedly expected to attend.
In an effort to show a peaceful transition of power, according to a source close to Pence, the vice president is likely to attend the inauguration that will occur in just under two weeks.
The person said of Pence likely to attend, "It was a much more difficult decision days ago, but less difficult now."
A source also told CNN on Thursday, "That's the plan." CNN reports that Pence is waiting for an invitation.
The reports come at the end of a week where Pence found himself under pressure from President Donald Trump to help him overturn the election results.
However, Pence's spokesperson Devin O'Malley said there is no concrete plan yet, according to Politico. O'Malley said the vice president and second lady "have not yet made a decision on their attendance."
According to Sen. Jim Inhofe (R-Okla.), who says he spoke with Pence earlier this week, claimed in an interview with Tulsa World that he has "never seen Pence as angry as he was" amid recent pressure from Trump.
Inhofe also said, "I had a long conversation with him. He said, 'After all the things I've done for [Trump].'"
Biden's victory in the 2020 presidential election was cemented this week, but the electoral vote certification was met with pushback as Trump supporters stormed the U.S. Capitol on Wednesday. Since then, Trump is being faced with calls to be removed by invoking the 25th Amendment.
Trump said in a video message posted to Twitter late Thursday that he is "outraged by the violence, lawlessness, and mayhem" that occurred on Wednesday. At least five people died from the riot.
The president said:
"We have just been through an intense election and emotions are high, but now tempers must be cooled and calm restored."
He added, "A new administration will be inaugurated on Jan. 20. My focus now turns to ensuring a smooth, orderly and seamless transition of power. This moment calls for healing and reconciliation."