News
Pentagon Warns of Potential for 'Unintended Escalation' After Russian Jet Hits US Drone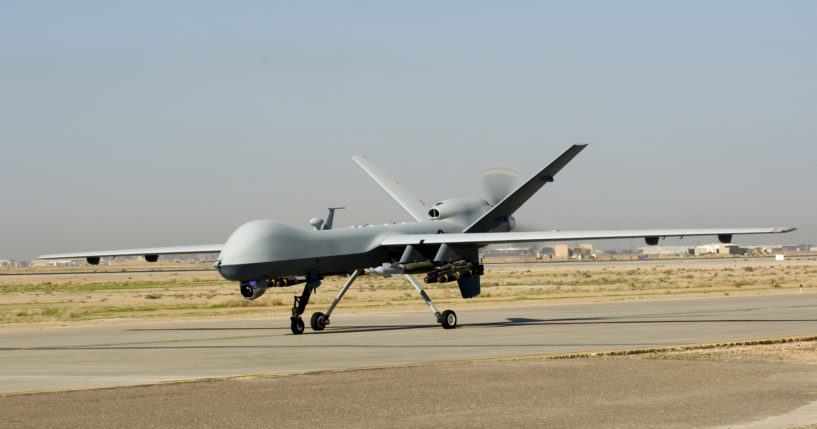 The Pentagon is issuing a stern warning after a Russian fighter jet reportedly collided with a U.S. MQ-9 Reaper drone over the Black Sea.
On Tuesday, two Russian Su-27 jets were reportedly flying in tandem over international waters when one collided with the drone.
After the incident, U.S. European Command and U.S. Air Forces Europe issued a statement and criticized Russia for a "pattern of dangerous actions."
Advertisement - story continues below
"At approximately 7:03 AM (CET), one of the Russian Su-27 aircraft struck the propeller of the MQ-9, causing U.S. forces to have to bring the MQ-9 down in international waters," the statement read.
It continued, "Several times before the collision, the Su-27s dumped fuel on and flew in front of the MQ-9 in a reckless, environmentally unsound, and unprofessional manner. This incident demonstrates a lack of competence in addition to being unsafe and unprofessional."
"This incident follows a pattern of dangerous actions by Russian pilots while interacting with U.S. and Allied aircraft over international airspace, including over the Black Sea," it added.
Finally, the statement warned:
Advertisement - story continues below
"These aggressive actions by Russian aircrew are dangerous and could lead to miscalculation and unintended escalation."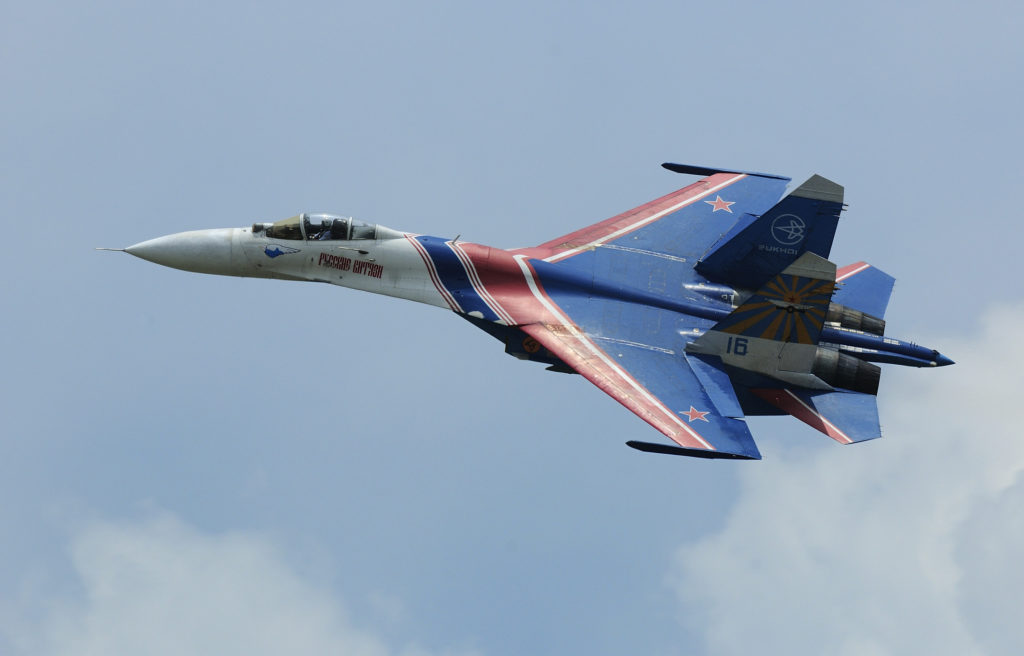 Fox News reports a Pentagon official said the Russian jet headed toward Crimea and landed there. However, it was unclear if it sustained damage in the collision.
Gen. James B. Hecker said the Reaper drone was "conducting routine operations in international airspace when it was intercepted and hit by a Russian aircraft, resulting in a crash and complete loss of the MQ-9."
"In fact, this unsafe and unprofessional act by the Russians nearly caused both aircraft to crash," he added.
Advertisement - story continues below
National Security Council Coordinator for Strategic Communications John Kirby told reporters it is "not uncommon for there to be intercepts by Russian aircraft of U.S. aircraft over the Black Sea." He added Tuesday's incident was "not an uncommon occurrence."
After noting there had been other intercepts recently, Kirby said the Tuesday incident stood out "because of how unsafe and unprofessional was, indeed reckless that it was and causing the downing of one of our aircraft."
In a statement, the Russian Ministry of Defense said it detected the drone flying "near the Crimean Peninsula in the direction of the state border of the Russian Federation."
It insisted Russian jets "did not come into contact with the unmanned aerial vehicle and returned safely to their home airfield." And it accused the drone of "violating the boundaries of the temporary airspace regime established for the special military operation, communicated to all users of international airspace, and published in accordance with international standards."
Advertisement - story continues below
CNN reports the U.S. has been operating drones over the Black Sea since before Russia's invasion of Ukraine.
"Reaper drones can fly as high as 50,000 feet, according to the Air Force, and they have sensors and capabilities to gather intelligence and perform reconnaissance for extended periods of time, making it an ideal platform to track movements on the battlefield and in the Black Sea," it added.
The drone's software has reportedly been wiped. And U.S. officials are reportedly considering a salvage operation.
Truth and Accuracy
We are committed to truth and accuracy in all of our journalism. Read our editorial standards.
Comment Down Below
Conversation