News
Plus-Size TikTok Influencer Hits Back at Critics After Wearing Tight Outfit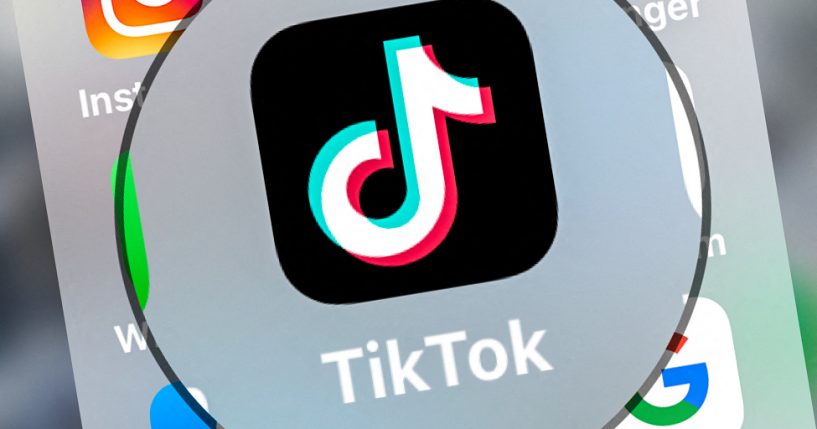 Social media influencer Stella Williams fought back against those who criticized her body.
In a video posted on her TikTok on Nov. 2, Williams is seen wearing a crop top and tight green pants, which was not well received by some viewers.
One viewer wrote, "Umm pants are not very flattering."
Advertisement - story continues below
Stella responded to the comment in a video confidently donning the same outfit.
 "If I stopped and thought about what was 'flattering' to the world each time I got dressed, I'd be miserable. Ya'll hate that i'm happy," she wrote on the video.
This comes after Williams revealed that she initially did not get a call back from Khloe Kardashian's clothing line Good American.
Williams explained that she has been modeling and doing content creation for seven years and rejection isn't new for her.
Advertisement - story continues below
She also gave advice to others on how to handle disappointment.
"The best advice I can give you right now in disappointment is to turn that into ammunition to share your message. Build your communities, build your platforms, share your message," she shared.
Williams assured her viewers that this would not stop her and she is "about to go harder."
"Sometimes these setbacks are setups and I am a firm believer in that," she continued.
Momma, I made the New York post 🥹 pic.twitter.com/JSILH24Gni

— Stella Williams 🥰💰💕 (@stellanwilliams) November 4, 2022
Advertisement - story continues below
In an update video posted on Nov. 3, Williams tearfully told her viewers that she did receive an email informing her that she had been selected for an open casting callback for Good American, despite assuming otherwise due to "a handful" of mentees and friends receiving the same email before she did.
"I guess I'm going to New York on Sunday," she said.
Williams received support from her viewers congratulating her on the news.
"OMGGG GIRL CONGRATS 🫶🏽i saw your last tiktok yesterday and you still had such good energy regardless of the outcome im glad everything worked out," one viewer wrote.
Advertisement - story continues below
Another viewer wrote, 'The way you handled what you thought was rejection was so CLASSY!! Your good intent paved your way Good Luck!"
Truth and Accuracy
We are committed to truth and accuracy in all of our journalism. Read our editorial standards.
Comment Down Below
Conversation