News
Poll: One-Third of Americans Believe Biden Won 'Only Due To Voter Fraud'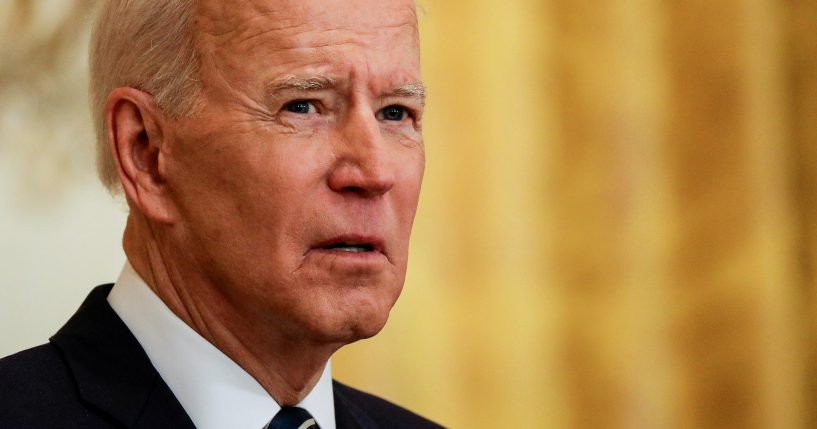 A new Monmouth University Poll finds that the number of Americans who say they believe President Joe Biden won the presidential election fairly is at its lowest level since November 2020.
The poll released on Monday found that a majority of Americans want access to the ballot to be expanded but are divided on mail-in voting.
According to Monmouth, "One-third of Americans continue to believe Joe Biden won the presidency only due to voter fraud – a steady trend since November that underlines the crystallization of our nation's deep partisan divide."
Advertisement - story continues below
The poll finds that 32% of respondents say they believe Biden won due to voter fraud, which has stayed the same over the course of four polls taken since November. However, the number of respondents who say Biden won "fair and square" decreased from a high point of 65% in January to 61% in the latest poll.
Additionally, the number of respondents who say they "don't know" increased from 6% to 7%. And the number of Americans who say they will "never accept" that Biden won reached a new high of 14%.
Patrick Murray, director of the independent Monmouth University Polling Institute, said, "The continuing efforts to question the validity of last year's election is deepening the partisan divide in ways that could have long-term consequences for our Democracy, even if most Americans don't quite see it that way yet."
That poll comes after a Politico/Morning Consult poll found that roughly one-third of Republican voters believe that former President Donald Trump will be "reinstated" as president this year.
Advertisement - story continues below
Trump has repeated the unfounded claim that he lost the election due to widespread fraud, and polls have shown that a significant number of Republicans are willing to say they do not believe Biden won the election.
Truth and Accuracy
We are committed to truth and accuracy in all of our journalism. Read our editorial standards.
Comment Down Below
Conversation