News
Progressive Group Runs Ad Urging Biden Not to Run in 2024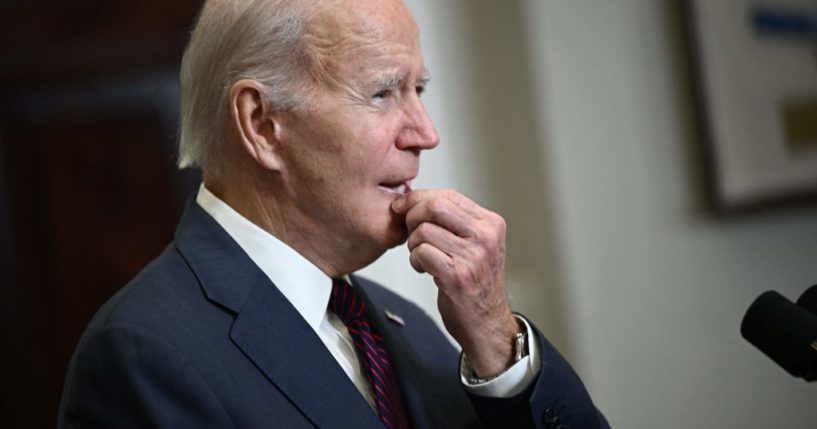 A progressive group is calling for a new Democratic presidential nominee in 2024.
The group RootsAction is running an ad in New Hampshire featuring people who share reasons why President Joe Biden should not run again.
"It's absolutely critical that we don't allow a Republican to win the White House in 2024," one woman said.
Advertisement - story continues below
She voiced concern about the president's "low popularity" which she argued is "way too much of a gamble."
As she speaks, the ad displays the result of an NBC midterm exit poll which found 67% of respondents said they do not want Biden to run again.
Meanwhile, a man argues the election will be at "serious risk" if he decides to run again.
"Joe Biden running undermines the Democratic Party's chances in 2024," a woman declares.
Advertisement - story continues below
Watch the ad below:
Do you think Biden should run again?
The ad wraps up with another person saying, "We can't afford to lose."
It then features the other people in the ad saying, "Don't run, Joe."
Earlier this year, Biden faced a barrage of stories asking if he will be too old to run for reelection.
Advertisement - story continues below
But a series of legislative wins over the summer, and a better-than-expected midterm election for Democrats appear to have put concerns about 2024 on the back burner.
Biden has still not officially announced he is running again. But he has stated he intends to seek re-election.
In a Dec. 2021 interview with ABC News, Biden said, "Look, I'm a great respecter of fate. Fate has intervened in my life many, many times. If I'm in the health I'm in now, if I'm in good health, then, in fact, I would run again."
He has also reportedly expressed frustration with those questioning his age.
Advertisement - story continues below
According to Politico, he vented to one ally as he asked, "You think I don't know how f***ing old I am?"
Truth and Accuracy
We are committed to truth and accuracy in all of our journalism. Read our editorial standards.
Comment Down Below
Conversation