News
Psaki Says Biden Does Not Support a Presidential Commission To Investigate Jan. 6
White House Press Secretary Jen Psaki says Joe Biden does not plan to create a presidential commission to investigate the Jan. 6 insurrection at the U.S. Capitol.
In a statement on Thursday, Psaki said, "As the President has said, the events of January 6th were an unprecedented assault on our democracy — and he believes they deserve a full, and independent, investigation to determine what transpired and ensure it can never happen again."
"Congress was attacked on that day, and President Biden firmly agrees with Speaker Pelosi that Congress itself has a unique role and ability to carry out that investigation. Because of that, the President doesn't plan to appoint his own commission," she continued.
Advertisement - story continues below
Finally, she said, "Members of Congress swore an oath to support and defend the Constitution of the United States, and the President believes they can, and must, do that by putting politics aside and supporting a full and transparent investigation into January 6th."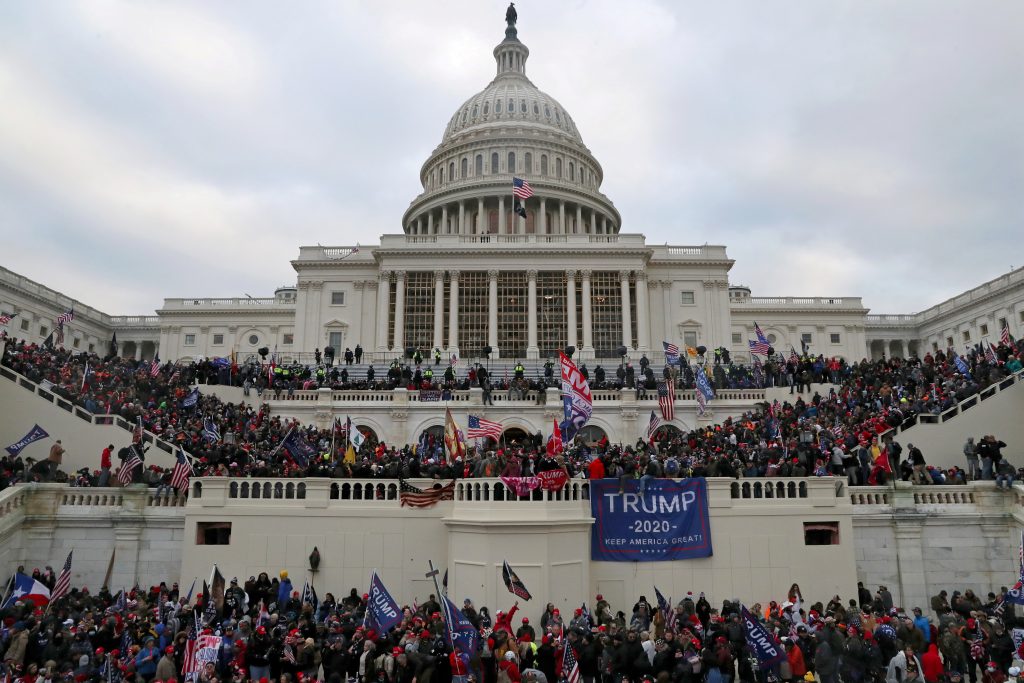 Psaki's statement comes almost a week after Senate Republicans blocked legislation to create a bipartisan commission to investigate the riot when supporters of former President Donald Trump stormed the Capitol.
At least four people died during the riot. Capitol Police Officer Brian Sicknick died the following day after he was beaten by the mob.
Advertisement - story continues below
Axios first reported that Biden opposed creating a presidential commission to investigate the violence.
In a 54-35 vote on Friday, the bill failed to pass the Senate. Ten Republicans were needed for it to pass, and only six voted for the bill, including Sens. Mitt Romney (Utah), Susan Collins (Maine), Lisa Murkowski (Alaska), Ben Sasse (Neb.), Bill Cassidy (La.), and Rob Portman (Ohio).
House Speaker Nancy Pelosi (D-Calif.) also opposes creating a presidential commission because it would not have subpoena power.
Truth and Accuracy
We are committed to truth and accuracy in all of our journalism. Read our editorial standards.
Conversation