News
Psaki: Communism Is a 'Failed Ideology' and It 'Failed the People of Cuba'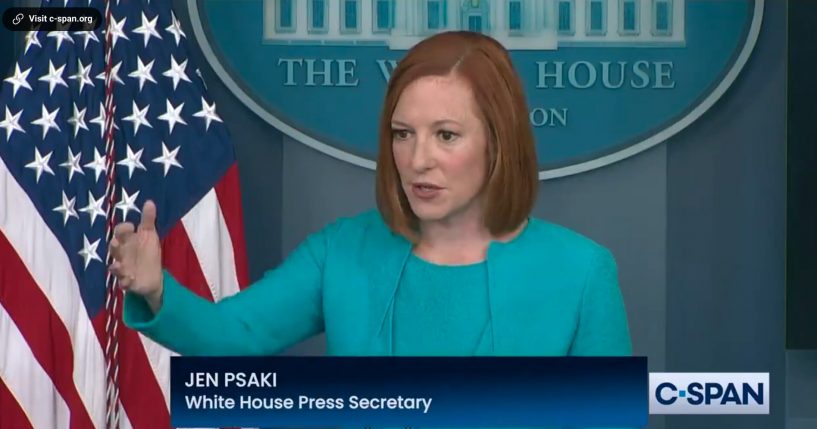 A day after being pressed on whether people are leaving Cuba because of communism, White House Press Secretary Jen Psaki says it is a "failed ideology."
During a press briefing on Thursday, Psaki was asked by Fox News' Peter Doocy, "Now that you've had a few days to think about it. Does the White House still think the protests in Cuba are happening because people are upset about a rise in Covid cases there, or is there some thought maybe given to the possibility that they are protesting because they are sick of communism?"
"First, I would say, communism is a failed ideology, and we certainly believe that it has failed the people of Cuba. They deserve freedom. They deserve a government that supports them whether that is making sure they have health medical supplies, access to vaccines, or whether they have economic opportunity and prosperity," Psaki said.
Advertisement - story continues below
She continued, "And instead, this has been a government, an authoritarian communist regime, that has repressed its people and has failed the people of Cuba. Hence we're seeing them in the streets. But, I would note that the ideology of the government, which has failed, has led to a lack of access to economic opportunity, to medical supplies, to Covid vaccines. So all of those pieces are true."
Watch the video below:
.@PressSec on Cuba: "Communism is a failed ideology and we certainly believe that." pic.twitter.com/eb5Sl9Fn0O

— CSPAN (@cspan) July 15, 2021
On Wednesday, Doocy asked Psaki, "Do you think the people are leaving Cuba because they don't like communism?"
Advertisement - story continues below
Doocy appeared to be referring to Cubans who flee the country. As the Miami Herald notes many have to organize secret departures often aboard rafts or speedboats because it is illegal for Cubans to leave the country without official permission.
"We think people are leaving Cuba or protesting in the streets as well because they're opposed to the oppression, to the mismanagement of the government in the country; and we certainly support their right to protest, we support their efforts to speak out against their treatment in Cuba," she responded.
Is communism a 'failed ideology'?
Her comments come as thousands of Cubans have taken to the streets to protest a lack of access to medical supplies, food shortages, energy outages, and high prices. Additionally, some have called for a political change.
Truth and Accuracy
We are committed to truth and accuracy in all of our journalism. Read our editorial standards.
Comment Down Below
Conversation