News
Report: Publishers Shoot Down Trump's Claim They Offered Him Book Deals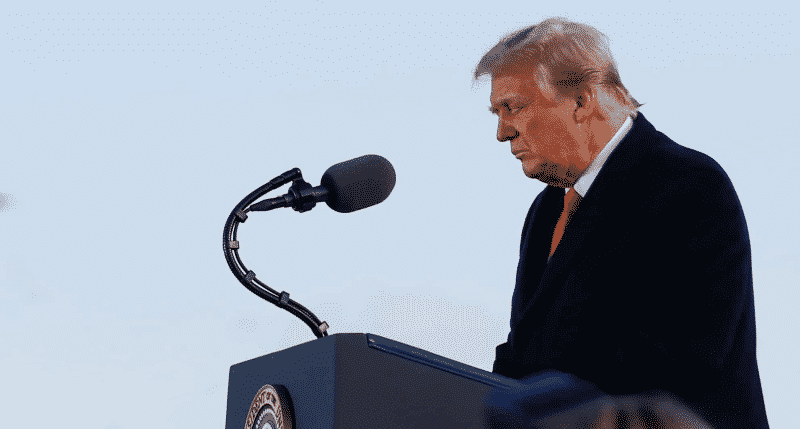 Former President Donald Trump says he has turned down book deals because he is working on another project.
However, reporters from Politico asked the top publishers and editors at the "Big Five" publishing houses — Penguin Random House, Hachette Book Group, HarperCollins, Macmillan Publishers, and Simon & Schuster if they had made book deal offers to Trump.
And, "None of the sources said they had heard about such potential book offers, and most said they wouldn't touch a Trump project when he does start shopping a book around."
Advertisement - story continues below
Keith Urbahn, president and founding partner of Javelin, a literary and creative agency, told the outlet, "It doesn't matter what the upside on a Trump book deal is, the headaches the project would bring would far outweigh the potential in the eyes of a major publisher."
"Any editor bold enough to acquire the Trump memoir is looking at a fact-checking nightmare, an exodus of other authors, and a staff uprising in the unlikely event they strike a deal with the former president," he added.
A separate source told Politico that, "[I]t would be too hard to get a book that was factually accurate, actually."
Advertisement - story continues below
The source added, "That would be the problem. If he can't even admit that he lost the election, then how do you publish that?"
In a statement on Friday, Trump claimed, "I turned down two book deals, from the most unlikely of publishers, in that I do not want to do such a deal right now."
He continued, "I'm writing like crazy anyway, however, and when the time comes, you'll see the book of all books. Actually, I've been working on a much more important project right now!"
He did not clarify what project he is working on now.
Truth and Accuracy
We are committed to truth and accuracy in all of our journalism. Read our editorial standards.
Comment Down Below
Conversation