News
Roma Downey Encourages Others to 'Be an Angel' Through Kindness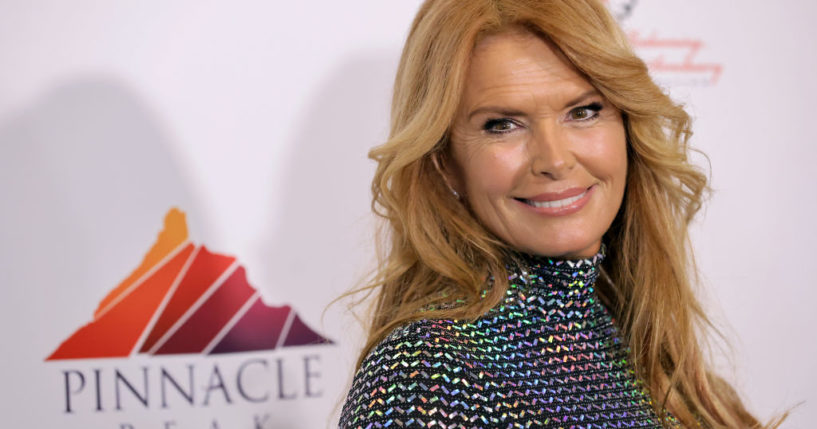 Actress Roma Downey wants to inspire others to practice kindness.
In an interview with "Today" released on Feb. 20, Downey, 62, shared with Maria Shriver how everyone can "be an angel," which is the title of her new book due out Feb. 21.
"It's one thing to say 'I love you' or 'I believe in God.' And it's a whole other thing to actually take an action around that. So 'Be An Angel' really is a call to action to be kind," she said.
Advertisement - story continues below
Proverbs 11:17 says, "A man who is kind benefits himself, but a cruel man hurts himself."
She proceeded to explain how she prepares herself for this practice in her own life.
"In the morning, I start my day in gratitude. Whether you believe in God or you don't, to think about maybe, how could I do something for somebody else today? If people can do that, that maybe they would feel more hopeful, that maybe they would feel more connected," she shared.
Advertisement - story continues below
When asked if encouraging others to "be an angel" would turn them off to the idea if they aren't religious, Downey responded, "I think that we're all a little bit broken, aren't we? Nobody is perfect. This is not about being perfect."
She added, "This is really just about being kind."
Downey spoke about growing up with her father as her role model when it came to kindness.
"The minute you see somebody as different than you, I think it's easier to feel that disconnection. So our dad would encourage us just to find the things that we shared, the similarities in each other," she said.
"So in a way, you're doing the same work as your father did," Shriver responded.
Advertisement - story continues below
Downey replied, "I guess so, yeah. I never thought of it."
"I suppose so in some ways, you know, maybe we just turn into our parents before we realize it," she continued.
In an interview with Fox News in 2016, Downey, who also produces faith-based movies with her husband, film executive Mark Burnett, shared why she believes people crave biblical movies from Hollywood.
"People are hungry for God. I think they're hungry for hope. We've been so visual and there are so many streaming services now," she said.
Advertisement - story continues below
Continuing, she said, "There's so much content available. But I think people truly want to see these stories on the screen. And the Bible is beautiful."
Downey is best known for playing an angel in the CBS series "Touched by an Angel."
Truth and Accuracy
We are committed to truth and accuracy in all of our journalism. Read our editorial standards.
Comment Down Below
Conversation