News
Roseanne Barr Restored to Twitter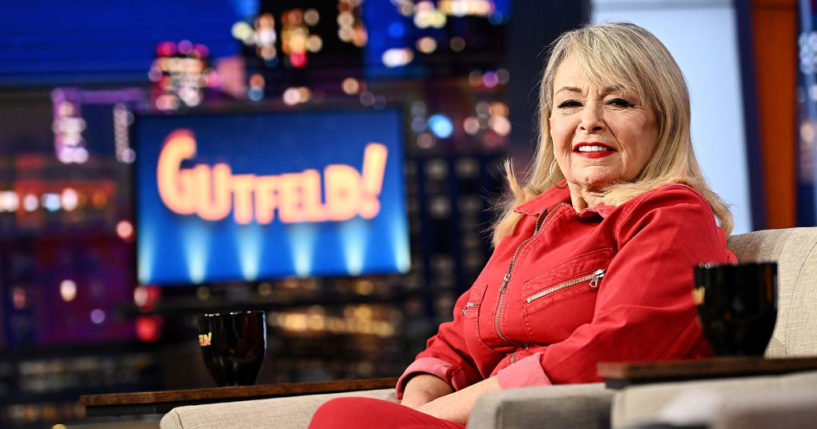 Roseanne Barr has returned to Twitter. 
She thanked podcast host Michael Malice, as well as Twitter CTO and chairman Elon Musk, in a new post, Monday.
Damn it feels good to be a gangster. Thank you @michaelmalice for getting me my twitter back! 62 million views isn't bad for a multi-cancelled has been. Thanks @elonmusk for fact checking the mind controlled bots after me and for giving @TheoVon a platform. Comedy is back! https://t.co/qRFhyeBVQj

— Roseanne Barr (@therealroseanne) July 4, 2023
Advertisement - story continues below
This referenced Musk's declaration that "Comedy is legal on this platform!" after podcast host Theo Von's interview with Roseanne Barr was removed by YouTube. 
According to Variety, the interview in question led Roseanne Barr to joke about denying the Holocaust. YouTube did not examine the context of the remark, which was made to display the nature of implementing disinformation penalties, Variety reported.
To allow his podcast with Barr to be seen, Von posted the content to Twitter, and Musk's response seems to have been the catalyst for the comedian's return to the platform. 
It is unclear whether Barr was removed from Twitter or if she voluntarily chose to leave the platform in 2020, according to Breitbart.
Advertisement - story continues below
But in 2018, she was canceled from her own show for making controversial comments on Twitter which were deemed "racist" by the mainstream media, per Time Magazine. 
ABC Entertainment President Dungey commented on the situation at the time, "Roseanne's Twitter statement is abhorrent, repugnant and inconsistent with our values, and we have decided to cancel her show."
Do you support Roseanne Barr?
The popularity of the show led the network to introduce a spin-off without Barr called "The Conners," via The Hollywood Reporter.
But the show's ratings did not match those of "Roseanne," per Entertainment Weekly, and now her popularity is once again returning with her Twitter renewal. 
This Roseanne Barr clip was sarcasm folks. A clip taken out of a long sarcastic rant she had during our chat. Can we not recognize sarcasm anymore? https://t.co/jIeDcHwlal

— Theo Von (@TheoVon) June 27, 2023
Advertisement - story continues below
Despite receiving criticism for her recent comments regarding the Holocaust, tweets that decry Barr for her sarcasm are being marked with a note that states, "This is a deceptively edited clip from a comedy podcast. Roseanne is Jewish, and this was part of a satirical rant about censorship on YouTube. She was not actually denying the Holocaust, or wishing death upon Jews."
Truth and Accuracy
We are committed to truth and accuracy in all of our journalism. Read our editorial standards.
Comment Down Below
Conversation