News
Russia Makes Deal with Taliban to Bring Food and Fuel to Afghanistan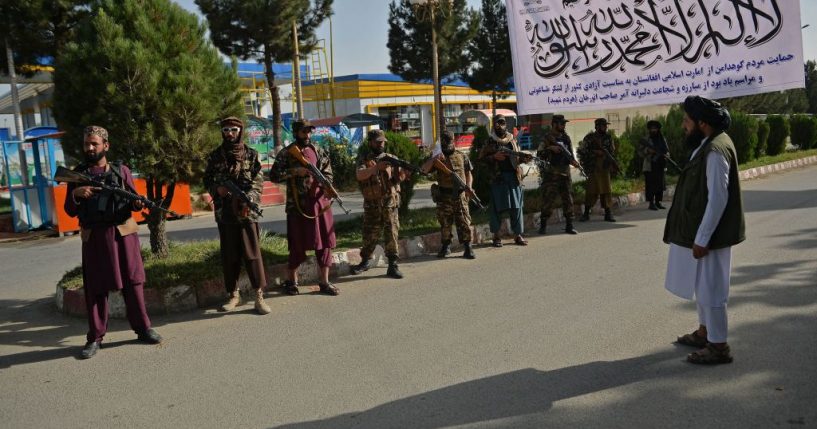 Russia has come to an agreement with the Taliban to supply Afghanistan with gas and food at a discounted price. 
The Eastern European nation will be sending Afghanistan two million tons of wheat and a million tons of gasoline and diesel as well as 500,000 tonnes of liquefied petroleum gas annually at a lower price than the global commodity average, according to Reuters. 
Russia's state-owned TASS news agency reported that Zamir Kabulov, Moscow's special representative for Afghanistan, confirmed "preliminary agreements" were reached on fuel and food supplies for Kabul. 
Advertisement - story continues below
"The deal will provide Russia with additional export earnings, undermining Washington's efforts to weaken Russian economy, in false hopes to compel Putin to stop his war on Ukraine," Rebekah Koffler, a former DIA intelligence officer and the author of "Putin's Playbook: Russia's Secret Plan to Defeat America," told Fox News Digital.
The former intelligence officer went on to say, "This is another example of the failed sanctions policy pursued by the Biden Administration. The sanctions have not changed Putin's behavior in nine years, they never will."
According to Fox News, Russia does not officially recognize the Taliban government in Afghanistan, but they have kept their embassy in Kabul even after United States forces left the region and Taliban forces retook the capital. 
The accord is the first significant international agreement the Taliban have reached since retaking control of Afghanistan last year. Most governments across the globe have refused to grant the Taliban official recognition until Afghanistan makes improvements to its human rights record.
Advertisement - story continues below
Russia and the Taliban's deal is being brokered during a time of economic strain for both groups, as Russia has limited buyers for its goods as conflict with Ukraine rages on, and the Taliban is struggling to be seen as valid leadership in Afghanistan. 
Koffler, however, does not believe the agreement will have any noticeable impact on the Russian economy: "The new deal with the Taliban by itself will not release the strains placed on the Russian economy by the U.S. and European economic sanctions. 
"Russia is in desperate need of high-tech parts, such as semiconductors, not raisins and medicinal herbs promised by Taliban to Putin in exchange for oil, gas, and wheat," Koffler said. 
Previously, Russia took part in evacuating its own nationals out of the country as the United States drew its military forces out of the region. According to Reuters, four Russian military planes evacuated both Russians and citizens of Belarus, Kyrgyzstan, Tajikistan, Uzbekistan, and Ukraine.
Truth and Accuracy
We are committed to truth and accuracy in all of our journalism. Read our editorial standards.
Comment Down Below
Conversation