News
Savannah Chrisley Recalls Parents' Reactions When Guilty Verdict Was Read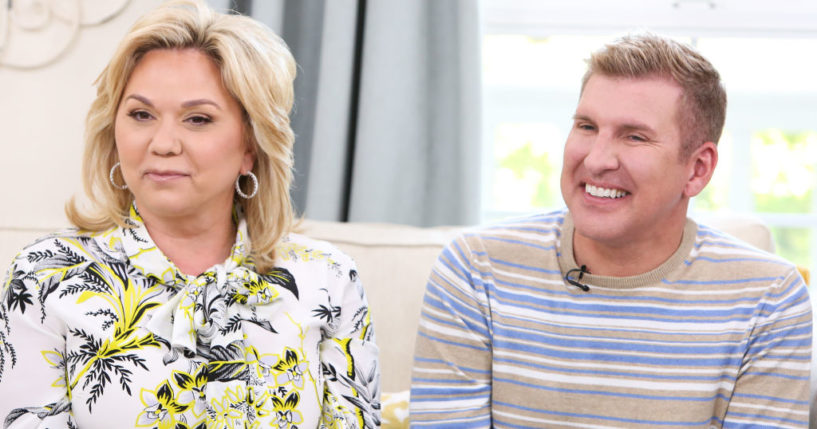 Savannah Chrisley, daughter of Todd and Julie Chrisley, revealed what she saw on her parents' faces while in the courtroom.
Chrisley, 26, appeared on the March 14 episode of the podcast Off The Vine With Kaitlyn Bristowe  and spoke about the unforgettable moment when she heard her parents' verdict being read for the first time.
"I will never forget when they stood up to read the verdicts and it was like, guilty, guilty, guilty, like over and over and over again," she told host Kaitlyn Bristowe. "And I just saw the looks on my parents' faces and just everything, like they were just in tears. We were not expecting that, we were like, 'There's no way.'"
Advertisement - story continues below
Savannah Chrisley said that she and her parents believe they are "100 percent" not guilty.
"I hope that this appeal will show those things because we were never given an evidentiary hearing by the judge to prove that the accusations that we were making were true," she added.
Savannah Chrisley is recalling the moment her parents, Todd and Julie Chrisley, were sentenced to prison.https://t.co/qeny5FJoam

— Entertainment Tonight (@etnow) March 14, 2023
She claimed "that federal prosecutors had lied" and "withheld evidence that could have shown innocence" and many other "errors within the court that the judge was not having."
Advertisement - story continues below
Now that her parents are away in federal prison, Savannah Chrisley said that it is now her "job" to "bring awareness to it" and to do what she can to "educate" herself and "get in front of the right people."
In June 2022, Todd and Julie Chrisley were convicted of "conspiring to defraud Atlanta banks." 
On Jan. 17, they reported to prison to serve out their combined 19-year prison sentences.
In a previous statement obtained by People, Alex Little of Burr & Forman LLP, Todd Chrisley's attorney, spoke about their appeal following their sentencing in November.
"Yesterday was a difficult day for the Chrisley family. But Todd and Julie are people of faith, and that faith gives them strength as they appeal their convictions. Their trial was marred by serious and repeated errors, including the government lying to jurors about what taxes the couple paid," he said.
Advertisement - story continues below
He added that they were "optimistic about the road ahead."
Truth and Accuracy
We are committed to truth and accuracy in all of our journalism. Read our editorial standards.
Comment Down Below
Conversation