Schiff Calls on 'Any Republican of Good Conscience Working in the Administration' To Resign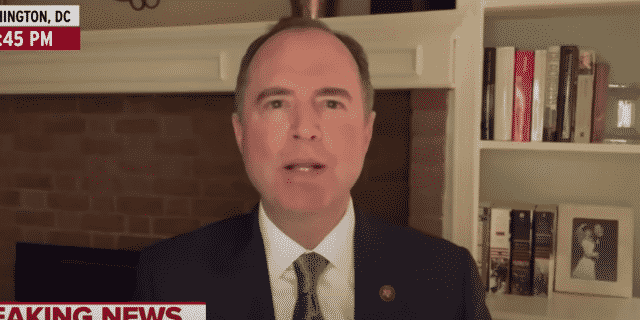 Rep. Adam Schiff (D-Calif.) is calling on Republicans working in the Trump administration who have a "good conscience" to do one thing — resign.
During an interview on MSNBC Wednesday night, Schiff was asked about the president's recent remarks about not committing to a peaceful transfer of power after the election if he loses.
He said, "This is a moment that I would say to any Republican of good conscience working in the administration, it is time for you to resign."
"If you have been debating about whether you can continue to serve the country by serving this president, you can't," he added. "It is time to resign."
Schiff then turned to those who have been "on the sidelines maintaining a dignified silence" after leaving the administration, "You cannot maintain your silence any longer," he said.
He continued, "You have to maintain dignified speech now. You have to speak out."
"Do not wait until after the election, do not wait until we have the chaos the president wants after the election when he seeks to, as he said, get rid of the ballots. Because if you do wait knowing what is to come, you will share some of the burden and responsibility for that chaos that comes."
Watch Schiff's interview below:
The Democratic lawmaker then blasted Trump directly, saying that there is "no longer any question" about the president's "autocratic intentions," as he put it.
Schiff's remarks come shortly after Trump was asked by a reporter during Wednesday's press conference "win, lose, or draw in this election" if he would "commit here today for a peaceful transferral of power after the election," as IJR reported.
However, Trump responded, "Well, we're going to have to see what happens," before going on to argue that "the ballots are a disaster."
"Get rid of the ballots and you'll have a very peaceful…there won't be a transfer, frankly, there'll be a continuation," he said. "The ballots are out of control."
Trump's comments also garnered reaction from Sen. Mitt Romney (R-Utah) who tweeted, without specifically naming the president, "Fundamental to democracy is the peaceful transition of power; without that, there is Belarus. Any suggestion that a president might not respect this Constitutional guarantee is both unthinkable and unacceptable."