News
SCOTUS Blocks Biden's Vaccine Requirement for Larger Businesses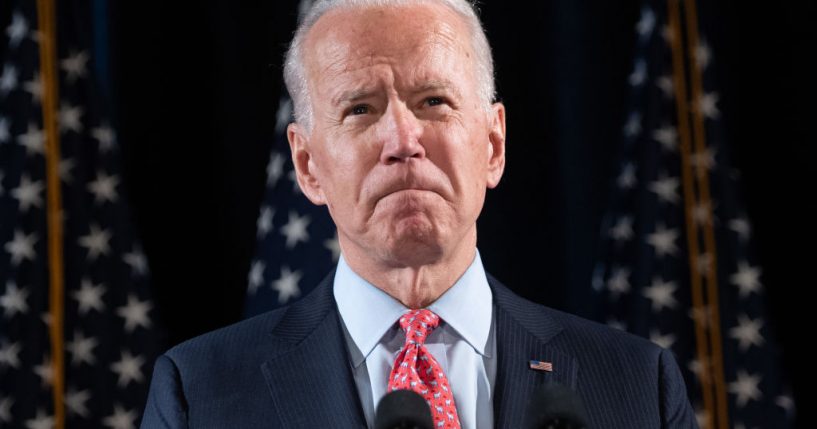 The U.S. Supreme Court has handed down a mixed ruling for President Joe Biden's COVID-19 vaccine mandate.
In a ruling on Thursday, the court blocked a mandate that businesses with over 100 employees require their workers to get vaccinated against COVID-19 or get tested weekly and wear a mask.
However, it let stand a requirement that mandates that certain health care workers get vaccinated.
Advertisement - story continues below
An unsigned opinion read, "Although Congress has indisputably given OSHA the power to regulate occupational dangers, it has not given that agency the power to regulate public health more broadly. Requiring the vaccination of 84 million Americans, selected simply because they work for employers with more than 100 employees, certainly falls in the latter category."
Chief Justice Roberts and Justice Kavanaugh were in the 5-4 majority to allow the CMS mandate to go into effect for now.

— Sean Langille (@SeanLangille) January 13, 2022
Conservatives quickly celebrated the news on Twitter:
💥 BOOM.

Major victory for the rule of law. https://t.co/PjZ1lwFocs

— Ted Cruz (@tedcruz) January 13, 2022
Advertisement - story continues below
Biden's OSHA vax mandate for private sector employees has always been unconstitutional. Now, it's unenforceable: Supreme Court just blocked it.

Huge win for workers' rights; huge blow to the tyranny of the administrative state.

The regime was wrong. @GovRonDeSantis was right.

— Christina Pushaw 🐊 (@ChristinaPushaw) January 13, 2022
BREAKING: The Supreme Court BLOCKS Joe Biden's unconstitutional vaccine mandate on businesses. But it upheld his vaccine mandate on health care workers.

We can't stop fighting until the ENTIRE vaccine mandate is thrown into the garbage heap of history where it belongs.

— Rep. Dan Crenshaw (@RepDanCrenshaw) January 13, 2022
The Supreme Court votes 6-3 to block the Biden vaccine mandate. Huge win for federalism and the constitutional rule of law in this country.

— Clay Travis (@ClayTravis) January 13, 2022
In a dissent, Justices Stephen Breyer, Sonia Sotomayor, and Elena Kagan said, "When we are wise, we know not to displace the judgments of experts, acting within the sphere Congress marked out and under Presidential control, to deal with emergency conditions."
"Today, we are not wise. In the face of a still-raging pandemic, this Court tells the agency charged with protecting worker safety that it may not do so in all the workplaces needed. As disease and death continue to mount, this Court tells the agency that it cannot respond in the most effective way possible," they added.
Advertisement - story continues below
Biden officials argued that the coronavirus "is sickening and killing thousands of workers around the country" and that delaying the requirement to get vaccinated or tested regularly would "result in unnecessary illness, hospitalizations and death."
Truth and Accuracy
We are committed to truth and accuracy in all of our journalism. Read our editorial standards.
Comment Down Below
Conversation