News
SCOTUS Poised to Hand Down Decision That Could Expand Second Amendment Rights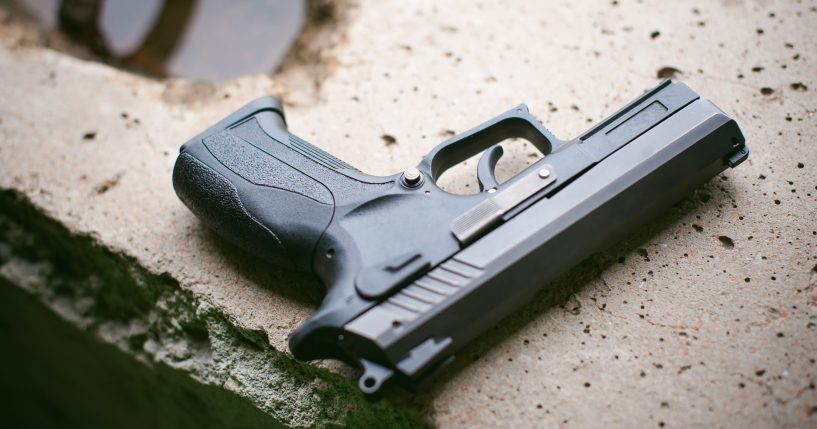 The U.S. Supreme Court is expected to soon hand down a major decision involving the Second Amendment in the New York State Rifle and Pistol Association v. Bruen case.
At issue is New York's century-old law which requires residents who wish to obtain a permit to carry a handgun concealed outside of their home to show that they have "proper cause" and a "special need for self-protection.".
Forty-three states have laws that state the government "shall issue" permits to those seeking to carry a firearm. A "shall issue" law means that as long as you meet the basic requirements and pass a background to obtain a concealed carry permit, the state does not have the discretion to deny you one.
Advertisement - story continues below
Some states have "constitutional carry" or permitless carry laws that do not require residents who can legally possess a firearm to pass a background check or obtain a permit to carry one in public. However, they can obtain permits if they wish to carry their firearms in a state where a license is required.
Meanwhile, California, Maryland, Rhode Island, Delaware, New Jersey, Massachusetts, and Hawaii have laws that are similar to New York's.
The plaintiff's lawyer, Paul Clement, told the justices in oral arguments, "The thrust of this case is, you know, we'd like what they're having. We'd like what the people in the other 43 states are allowed to do and exercise their rights, and in many of those states, it's shall issue." 
Tom King, the executive director of the New York State Rifle and Pistol Association, told IJR the case is about "freedom and the right that the Second Amendment guarantees to protect yourself outside your home."
Advertisement - story continues below
"New York's law is very restrictive. They may or may not give you a pistol permit. They may or may not give you a concealed carry permit," King said as he pointed out that there is no standard requirement for residents to obtain a concealed carry permit between counties.
He argued that some counties have "absolutely ridiculous levels that you have to reach in order to get one."
Do you think people should be allowed to concealed carry?
In oral arguments, some justices questioned whether the state should be allowed to issue restrictions on an individual's ability to carry firearms, such as at a football game or in Times Square on New Year's Eve.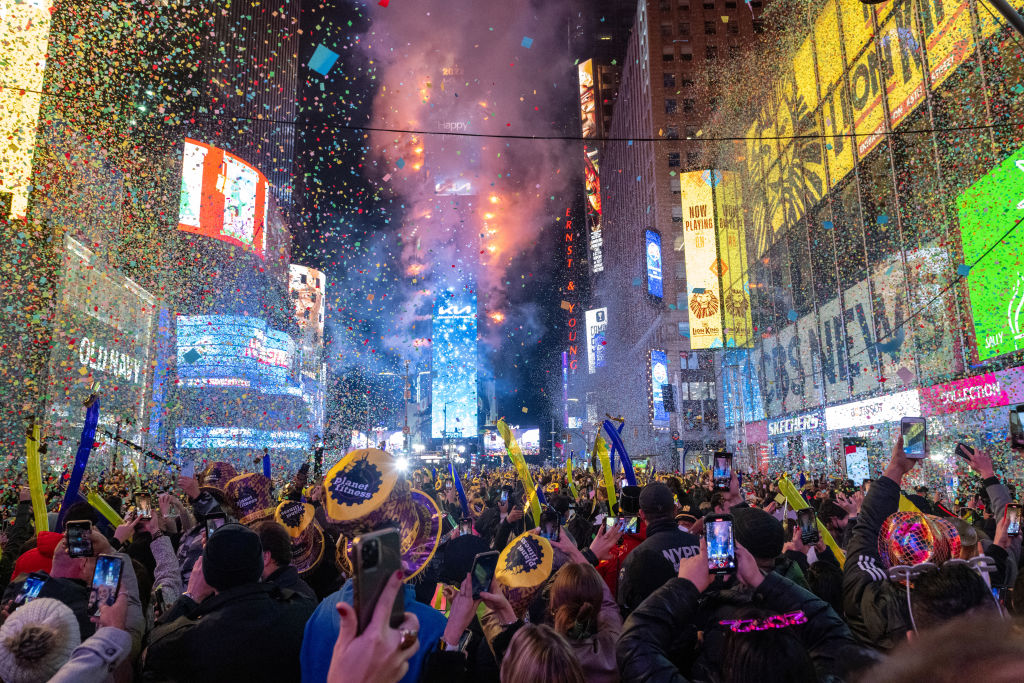 New York's Solicitor General Barbara Underwood raised concerns about people carrying firearms in "areas where people are packed densely together," and suggested that the "risks of harm from people who are packed shoulder to shoulder, all having guns, are much more acute." 
Advertisement - story continues below
However, King argued that the New Year's Eve celebration in Times Square is "probably one of the places where you'd need [a firearm] the most."
"If you look at the crime rates around the state, New York [City] has the strictest gun laws to date in the state has the highest crime rate," he said, adding, "Gun control doesn't equal less crime, enforcing laws results in less crime."
When asked about concerns that allowing more people to carry concealed could lead to more gun violence, King dismissed that as a "rumor."
"For the past 20 years, I've been hearing people say, 'If we give concealed carry to everybody, it's going to be like the Old West. There's going to be shootings in every bar, shootings in the streets, blood flowing in the streets.' Where has that happened? The only place that I've seen that happen is in Chicago, Detroit, New York, San Francisco, Los Angeles – places where there are strict gun control that are run by Democrats that refuse to enforce the laws of the state or the city."
Advertisement - story continues below
Data compiled by The Washington Post shows that 2020 and 2021 set records for the deadliest years for gun violence. While urban, suburban, and rural counties all saw an uptick in gun deaths, it was urban counties that saw the largest spike.
NPR also reported in July 2021, "Many small cities that typically have relatively few murders are seeing significant increases over last year. Killings in Albuquerque, N.M., Austin, Texas, and Pittsburgh, for example, have about doubled so far in 2021, while Portland, Ore., has had five times as many murders compared to last year."
It pointed out, "Most cities in the United States, including each of those named above, have a Democratic mayor."
The surge in firearm sales recently has led some experts to link the surge in crime to the increase in the number of guns. 
Advertisement - story continues below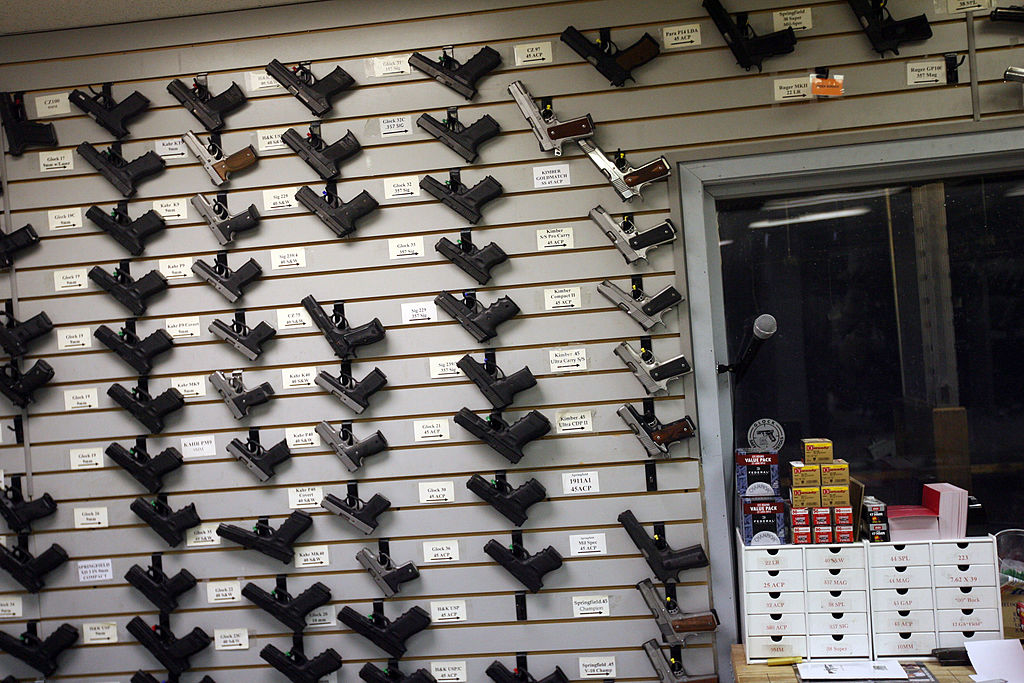 Julia Schleimer, with the Violence Prevention Research Program at the University of California, Davis, told NPR, "We know that there's a strong link between more guns and more gun violence."
But she added, "During this pandemic and in our analysis here, that link is less clear."
Meanwhile, other experts have also pointed out that there have been previous periods where gun sales were up, but crime decreased. 
Advertisement - story continues below
Trent Steidley of the University of Denver told NPR, "We've sold a lot of guns since 2008. And year-over-year, until 2020, we saw crime rates declining."
Court watchers have noted that the justices appeared skeptical of New York's law.
Depending on how the court rules, there could be national implications for the Second Amendment. And court watchers have varying opinions on the potential scope of the ruling.
Joseph Blocher, a law professor at Duke University, explained to CBS News that he believes it is unlikely the court would issue a nationwide ruling that says it is unconstitutional to require permits to carry handguns in public.
Advertisement - story continues below
Instead, the court could take a more narrow approach and invalidate New York's law on the ground that it grants officials too much discretion in the permitting process.
The decision is slated to come out by the end of the court's term in June and amid a new debate over control measures after mass shootings in Buffalo, New York, and Uvalde, Texas. 
Ahead of the ruling, there have been several stories suggesting that it could lead to a flood of firearms in New York. Addressing those reports, King told IJR, "There's already a mass purchasing frenzy going on because of the proposed anti-gun laws."
"I don't think that loosening the laws is going to make anybody go out and buy any more guns. It's the perceived threat to their rights or to their safety that causes that," he continued. "I don't think the Supreme Court ruling in our favor is going to cause that. I think that's all hyperbole."
Advertisement - story continues below
Speaking to people who might be concerned that more New Yorkers could soon be carrying firearms, King said, "Right now, there's probably somebody sitting beside you with a gun." 
"There's a lot of pistol permits in New York. There's a lot of people that carry firearms. And for the lawful legal firearm owner who's carrying concealed, you're not going to know that he's carrying concealed," he added.
Truth and Accuracy
We are committed to truth and accuracy in all of our journalism. Read our editorial standards.
Comment Down Below
Conversation