News
Selena Gomez Gets Candid About One Day Leaving Hollywood to Get Married and Have a Family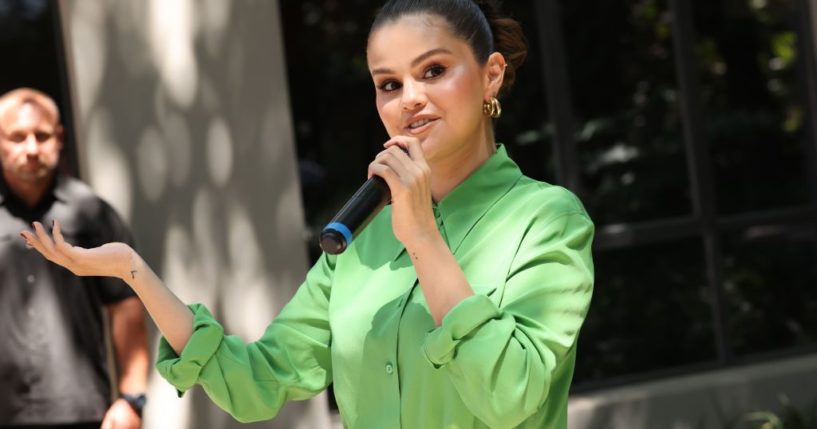 Actress and singer Selena Gomez plans to one day leave her career to focus on becoming a wife and mother.
The 30-year-old appeared on the Tatatu video podcast "Giving Back Generation" on Friday, PageSix reports.
Speaking with hosts and longtime friends Raquelle Stevens and Ashley Cook about her dream for the future, Gomez replied, "I hope to be married and to be a mom."
Advertisement - story continues below
Continuing, she said, "Eventually, I'm going to be tired of all of this, so I'm probably just going to devote most of my life to philanthropy before I peace out."
Gomez also spoke about her 8-year-old half-sister, Grace Teefy, who has put things into perspective for her.
"I have to basically watch this little person grow into a human being. There's no better feeling in the world. I kind of feel like a parent in a way, even though I'm not," she said.
Advertisement - story continues below
Psalm 127:3 says, "Behold, children are a heritage from the Lord, the fruit of the womb a reward."
This isn't the first time Gomez got candid about her desire to have a family.
In June, she spoke to the Hollywood Reporter's podcast "Awards Chatter" and shared what she would be doing if she never left Texas for Hollywood.
"I would have four kids, for sure. Maybe not planned, maybe planned, maybe both. And there's nothing wrong with the life I would have led… I just know that that's not my path, and I'm really grateful I had my mom to give me that opportunity to be what I want to be," she said.
In 2013, Gomez spoke in an interview with Ryan Seacrest on whether she wanted a big family in the future.
Advertisement - story continues below
"I don't know, obviously when that time comes I'll decide, but of course I like having a big family," she said.
Truth and Accuracy
We are committed to truth and accuracy in all of our journalism. Read our editorial standards.
Comment Down Below
Conversation