News
Serena Williams Reveals Plan to Retire From Tennis, Wants to Focus on Growing Family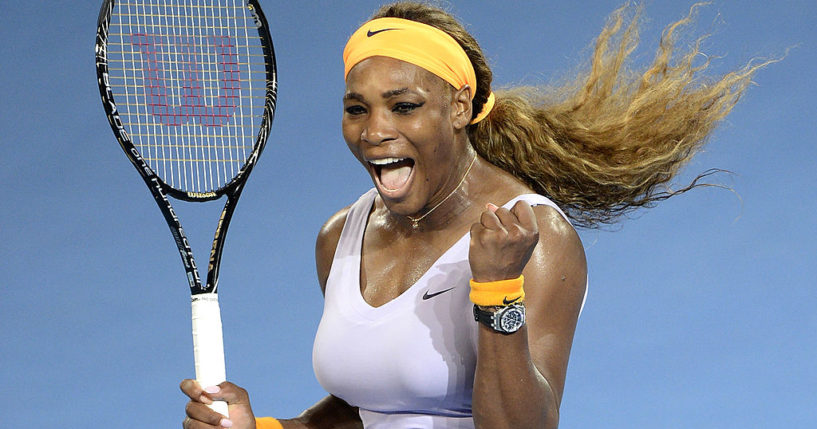 Tennis star Serena Williams has announced her plan to retire from the sport.
Williams spoke to Vogue about her decision, saying, "I have never liked the word retirement. It doesn't feel like a modern word to me. I've been thinking of this as a transition, but I want to be sensitive about how I use that word, which means something very specific and important to a community of people. Maybe the best word to describe what I'm up to is evolution."
Continuing, she said, "I'm here to tell you that I'm evolving away from tennis, toward other things that are important to me. A few years ago I quietly started Serena Ventures, a venture capital firm. Soon after that, I started a family. I want to grow that family."
Advertisement - story continues below
The Olympic gold medalist admitted that talking about her retirement is "the hardest thing" she could imagine.
She plans to evolve "away from tennis" after the upcoming U.S. Open at the end of the month.
GMA EXCLUSIVE: @serenawilliams announces she's "evolving away from tennis" in new @voguemagazine essay. The star poses alongside her daughter, Olympia, for the September issue.

MORE: https://t.co/CBD2ohXHrg pic.twitter.com/1bQ733u1v9

— Good Morning America (@GMA) August 9, 2022
"I keep saying to myself, I wish it could be easy for me, but it's not. I'm torn: I don't want it to be over, but at the same time I'm ready for what's next. I don't know how I'm going to be able to look at this magazine when it comes out, knowing that this is it, the end of a story that started in Compton, California, with a little Black girl who just wanted to play tennis," she said.
Advertisement - story continues below
The 40-year-old, who has a four-year-old daughter named Alexis, said that although she loves winning and the performance aspect of the game, but if she had to choose between building her tennis résumé and building her family, she would choose the latter.
She shared:
"Earlier in my career, I never thought about having kids. There were times when I've wondered if I should ever bring kids into this world, with all its problems. I was never that confident or comfortable around babies or children, and I figured that if I ever did have a baby, I would have people taking care of it 24/7. I'm not going to lie — I definitely have a lot of support. But I'm also an incredibly hands-on mother. My husband will tell you I am too hands-on."
Speaking on her legacy, Williams said she would like to think that thanks to opportunities afforded to her, "women athletes feel that they can be themselves on the court."
"They can play with aggression and pump their fists. They can be strong yet beautiful. They can wear what they want and say what they want and kick butt and be proud of it all," she said.
Truth and Accuracy
We are committed to truth and accuracy in all of our journalism. Read our editorial standards.
Comment Down Below
Conversation