News
Shakira Opens Up About Dealing With Tax Evasion Allegations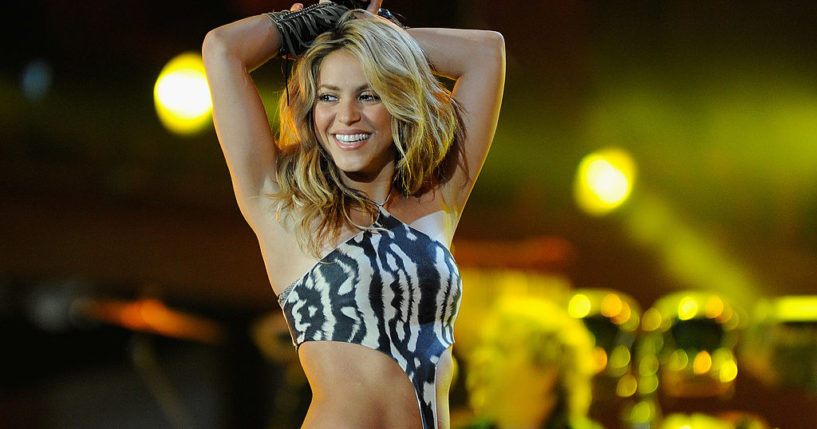 Singer Shakira has denied committing tax evasion despite the allegations.
Prosecutors in Spain have alleged that the 45-year-old did not pay 14.5 million euros in taxes to the Spanish government between 2012 and 2014. 
The entertainer is facing eight years in prison and spoke with Elle about why she's choosing to fight the allegations.
Advertisement - story continues below
"Because I have to fight for what I believe; because these are false accusations. First of all, I didn't spend 183 days per year at that time at all. I was busy fulfilling my professional commitments around the world," she said. "Second, I've paid everything they claimed I owed, even before they filed a lawsuit," she said.
Shakira also claims "as of today," she owes "zero to them."
"And finally, I was advised by one of the four biggest tax specialist firms in the world, PricewaterhouseCoopers, so I was confident that I was doing things correctly and transparently from day one," she added.
Continuing, she said, "However, even without evidence to support these fictional claims, as they usually do, they've resorted to a salacious press campaign to try to sway people, and apply pressure in the media along with the threat of reputational damage in order to coerce settlement agreements. It is well known that the Spanish tax authorities do this often not only with celebrities like me (or [Cristiano] Ronaldo, Neymar, [Xabi] Alonso, and many more), it also happens unjustly to the regular taxpayer. It's just their style."
Advertisement - story continues below
"I want to be there for all the people who have shown me their love and support. That's my most powerful engine right now."

Read Shak's full interview with @ELLEmagazine here https://t.co/ZoMCoBpawm ShakHQ pic.twitter.com/JoRo0bY3TO

— Shakira (@shakira) September 22, 2022
Shakira also said she is confident that she has enough proof to support her case and that justice will prevail in her favor. She plans to have her day in court because "it's a matter of principle."
In the midst of the allegations, as well as going through a divorce, Shakira said she is thankful for the love and support she has received from family and friends.
"Every time life tests you, I think that you always find a helping hand that you can hold on to while you cry. I think that even when you feel like you're falling down an abyss and there's no end to that abyss, there's always a certain safety net at the bottom," she said.
She continued, "And that safety net is formed by family and friends. And if you've done things right, you will find that helping hand. And friendship, they say, is the purest form of love, and maybe the most long-lasting one. It's been so incredible to find the support of so many colleagues, not only friends, but also colleagues, people who have been checking in on me constantly."
Truth and Accuracy
We are committed to truth and accuracy in all of our journalism. Read our editorial standards.
Comment Down Below
Conversation